Posted on
By Handles & More Team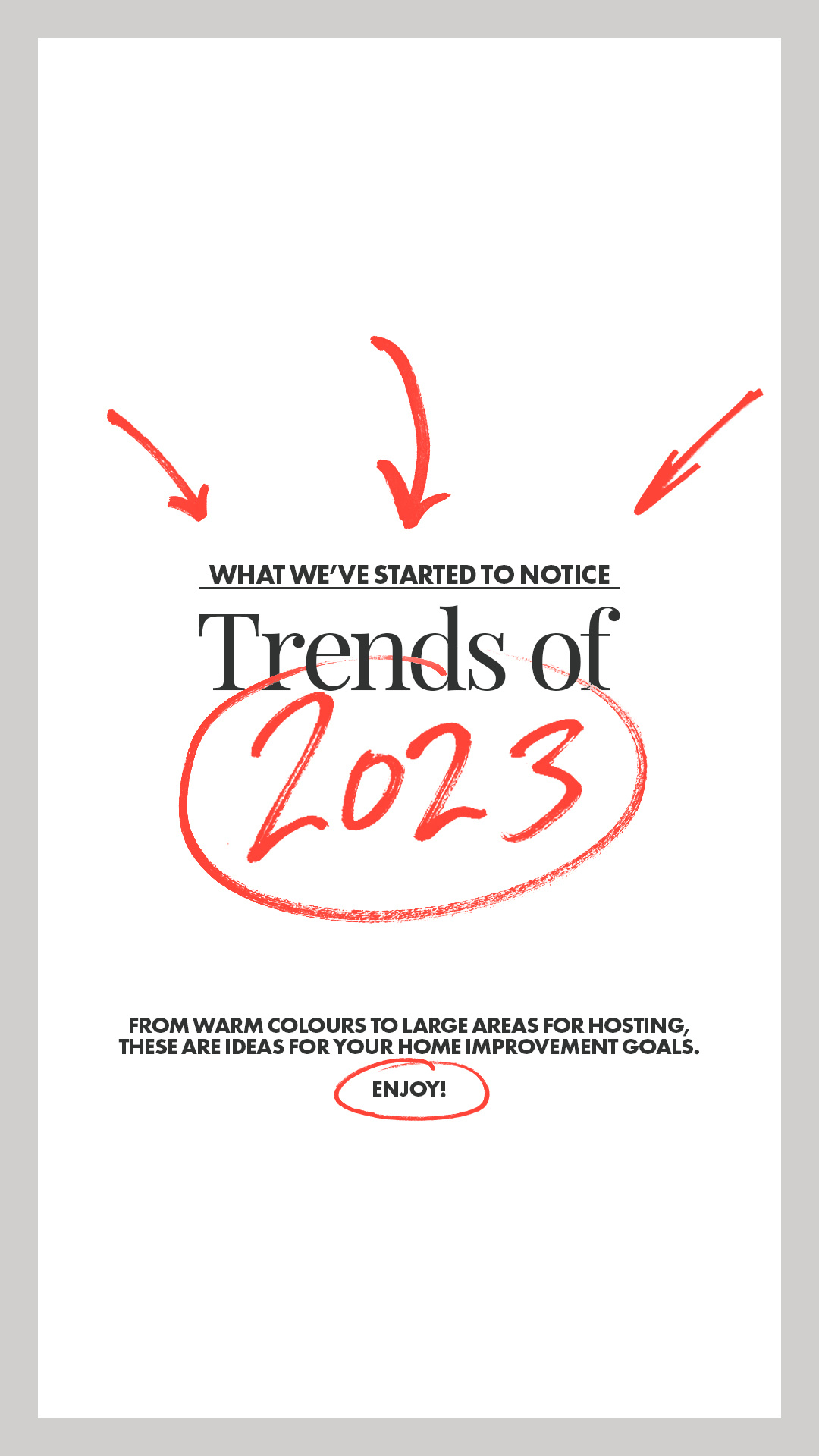 With the new year brings lots of exciting new kitchen designs that are making their way onto the scene. From warm colours to large areas for hosting, we're going to be reviewing the top 10 latest kitchen cabinet trends that will be making a splash throughout 2023.
While it seems that just yesterday we were gearing up to write out Top Trends of 2022 where we covered all new design ideas for 2022, just like that another year has come and gone. 
Shine Bright This Year
Statement lighting is huge this year. Accent pendant lights, large chandeliers, the list goes on. These light fixtures are decorative and are used as a décor piece as opposed to just functional hardware. Brightening up the home is the goal this year, whether through lighting, windows, or reflective materials.
A mix of matching styles of lights is a great way to create flow-through in a combined room. Large pendant lights in the kitchen and a complimentary chandelier in the living room create beautiful communication between the two spaces.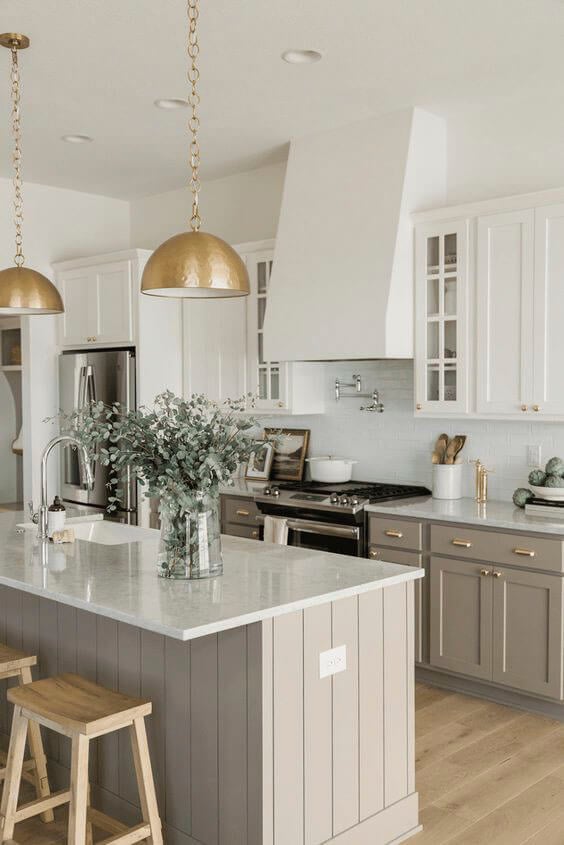 Source: James May Homes
Warm Up
White has been the go-to colour for the last few years, and while white cabinets will continue to be a popular choice for kitchen styles, there will be more colourful, warmer tones being embraced. These warmer colours will likely be organic tones, and accents featured throughout the space.
Not wanting to commit fully to one colour? There has been an uprising of two-toned kitchen cabinet trends lately, with one tone for the upper cabinets and one for the lowers, or perhaps the island is a different colour than the perimeter. A common choice is blue cabinets on the lower cabinetry.
Source: Better Homes & Gardens
Host with the Most
Large areas for gathering are taking off. Particularly large islands with lots of seating are becoming the focal point for these spaces. There is a shift away from the traditional dining area, and towards keeping everything in the kitchen. Spaces throughout the homes are being redefined, and this is no exception.
These islands are not only for hosting but are aimed to be extremely functional as well. Whether it's outlets to provide your appliances with more counter space or a workstation equipped with a sink, these large islands are an excellent extension of your cooking space as well.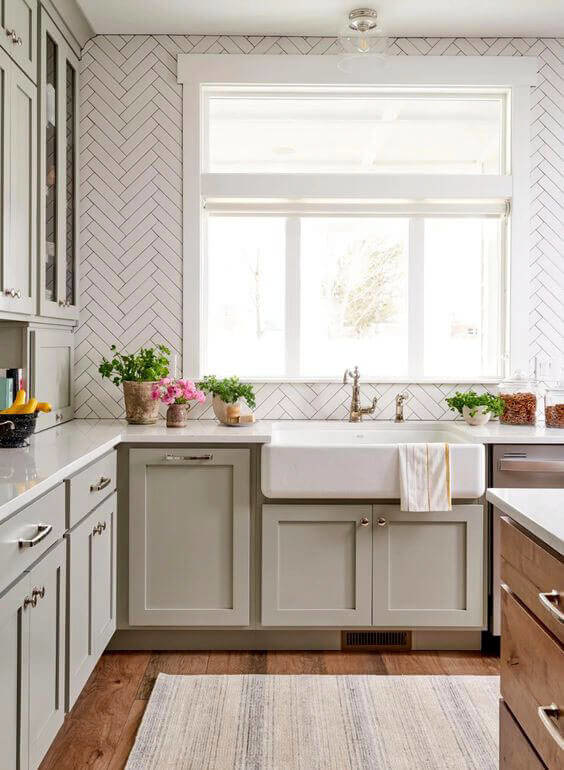 Source: Jean Stoffer Design
Make a Statement
The range hood is seeing more of an uptick in recent years, with people gravitating to more detailed and designed pieces as they look for new kitchen ideas. Integrated designs that flow with the design of the cabinetry. Matching colours, and detailing create a seamless integration into your kitchen design.
Paired with a tiled backsplash, this makes an eye-catching feature wall in your kitchen. If you have the space for it, large range hoods are the way. Creating a dramatic accent piece to the space not only modernizes the space but makes the whole kitchen feel bigger as well.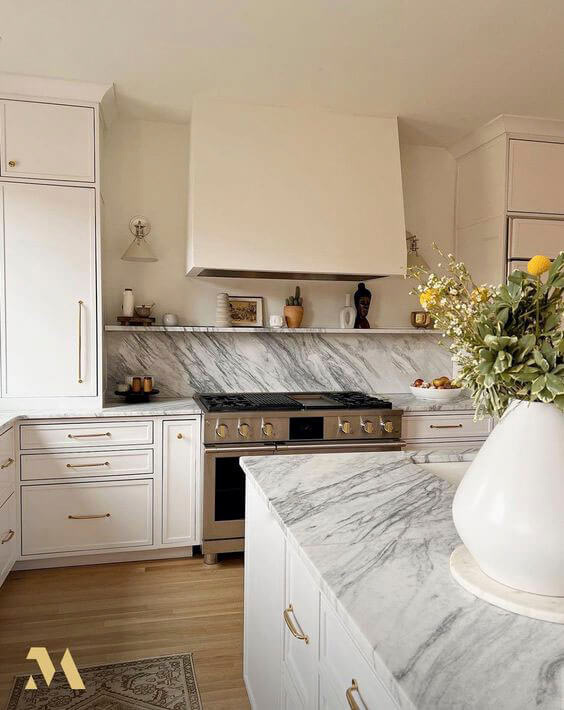 Source: Monogram
Functional Pantries
Also known as a butler's pantry, these spaces are almost mini kitchens in themselves. With workspaces, sinks, coffee stations, and storage for your pantry items, they help to keep the clutter out of your main kitchen space. They tend to be more concealed, whether they are behind a sliding door, or behind a door designed to look like the cabinetry, they are a great secret space to keep all your functional pieces hidden from sight.
This is a great tool to keep a well-organized kitchen and creates more designated and purposeful spaces for those bulkier appliances. Taken away is the hassle of pulling out your blender from the back of your cupboard. In a butler's pantry, it can stay out on the counter for use each morning, as this is hidden from guests' sight.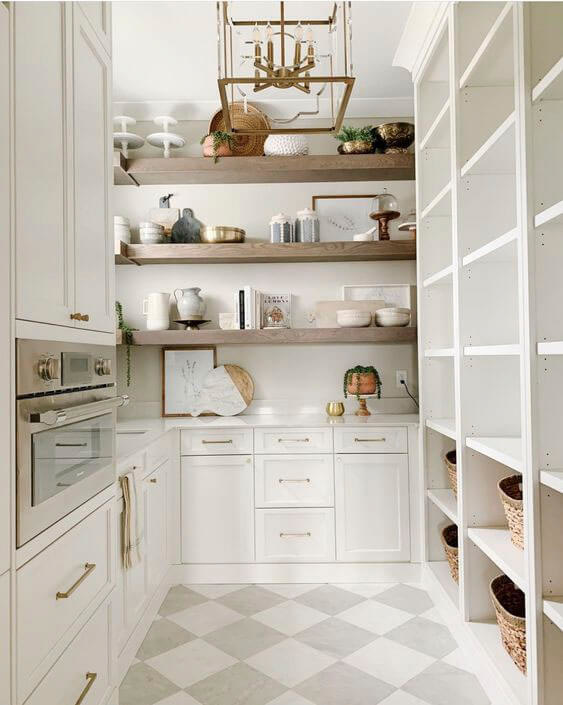 Source: Clark & Co. Homes
Matte Black & Gold Cabinet Hardware
Whether separate or together these colours are dominating the 2023 kitchen trends. Perfect for modern or traditional hardware these colours are complimentary to all types of cabinetry colours. There are more choices than ever in these finishes, there is sure to be a handle or knob to match your style. An always popular choice is black and white. White cabinetry with matte black handles creates a stunning contrast for contemporary kitchens.
Gold handles have especially seen a rise in popularity in recent years. With a resurgence of brass, people can be a little hesitant to reintroduce these tones into their homes. We often hear about how brass reigned supreme throughout the 80s, and many people still carry this idea with them when they hear gold hardware is popular again. Fear not, with new modern gold tones, this is a reimaging of gold hardware like we haven't seen before.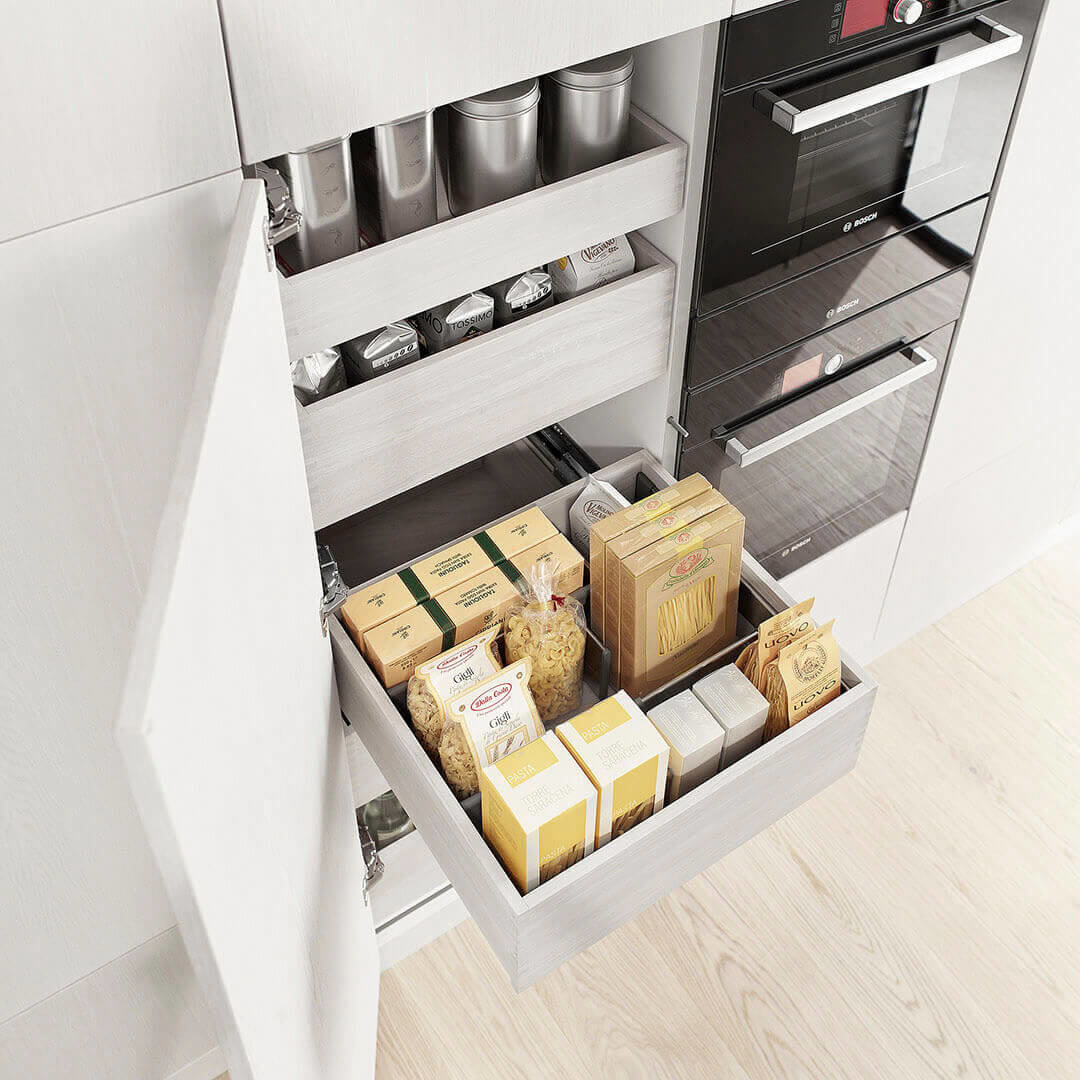 Source: Hillary Rutherford
Quiet as a Mouse
While this isn't so much of an interior design trend, this one speaks to the functional designer. A shift towards upgraded cabinetry that moves in silence to keep your space calming and avoids the slamming and breaking of your dishes.
Soft close hinges & soft close drawer slides work in harmony to create a modern moving kitchen. Long gone are the days of forgetting a cabinet door open or having teenagers shutting your doors with a force to be reckoned with. Though it is not a visual upgrade, soft-close accessories quickly modernize your kitchen and create a contemporary space free of loud bangs and clatter.
Source: Blum
Stylish Sinks
Long gone are the days of choosing which stainless steel sink is best for your kitchen. Trendy sinks and faucets are coming about, with porcelain farmhouse sinks, gold sinks and faucets, or grey stainless steel, there are more choices than ever to find something that matches your style. Long gone are the days of choosing functionality over style, with sinks as trendy as ever the options are endless to have the best of both worlds.
Faucets are another star player for the stylish sink. With modern matte black, gold tones or platinum nickel, these finishes are sure to upgrade your space for the new year and step your sink into 2023 in style.
Mix it Up
Whether it's mixed materials for your cabinetry or two-toned cabinet hardware, there is a shift towards incorporating multiple colours, textures and finishes in the kitchen to add a dynamic style with lots of depth. Finding complementary opposites that work in harmony is the goal for 2023. Creating depth in your space is a great way to add layers and make your kitchen appear more complex.
Mixed-finish handles have been an especially popular choice for those that can't quite decide which they prefer more. The Emtek Select has a wide range of choices for mixing and matching textures and finishes and has been one of the top picks of the season.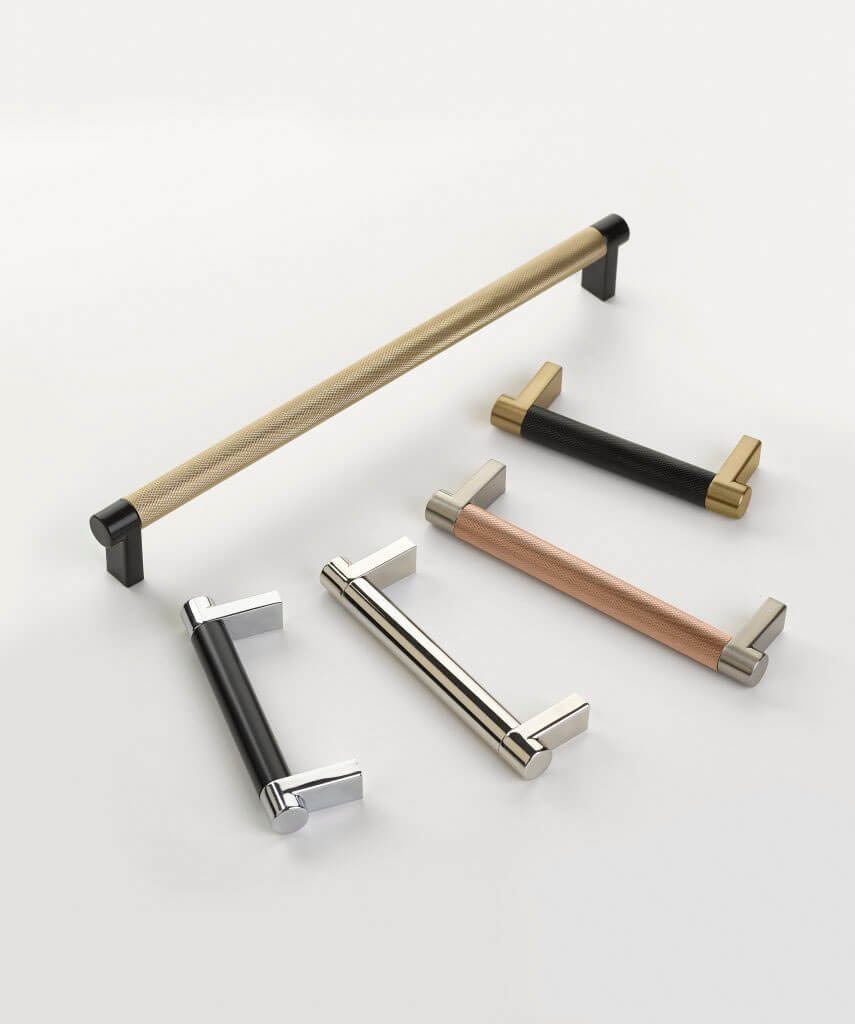 Source: Emtek
Kicking it Old School
Retro design is seeing a revival recently and it is here to stay. Mid-century modern is an easy-to-incorporate style that doesn't require a total renovation. Lighting, furniture, cabinet pulls, clean lines and paint are the easiest ways to bring in retro vibes.
This style has really seen an increase in the coming years, but 2023 is when it will really shine. With tons of furniture and décor options, it's easier than ever to achieve this sought-after style.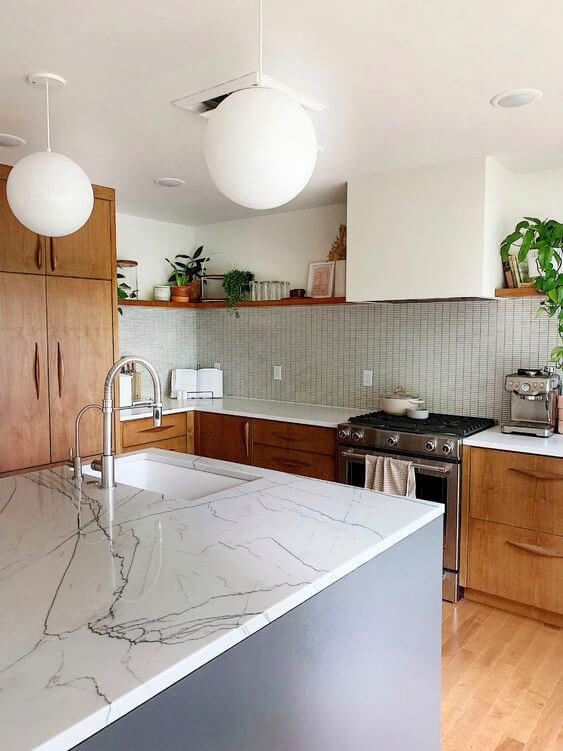 Source: Architectural Digest
Choosing Cabinet Hardware
We're ready to bring in these new trends into the home this upcoming year. With lots of changes coming, the kitchen has never looked better. Let us know which kitchen hardware trends 2023 you are most excited about for the new year in the comments below.
We're excited for another year ahead full of great opportunities and we look forward to helping you find your trending cabinet hardware for the upcoming year.