Modern Farmhouse style has taken over the home décor scene. With Pinterest readily available to show the never-ending inspiration of dreamy bright white kitchens, ship-lapped walls, and country-inspired furniture, it is no surprise that this is a sought-after style. Warm, practical, and cozy mixed with the sophistication of modern style, a modern farmhouse is a happy place of comfort and trend. It is a melding of the old and new, inviting yet stylish.
Source: She Gave It A Go
Incorporating Modern Farmhouse
Leaning into the modern aspect, and a bit away from the rustic features of a traditional farmhouse, we see less clutter with modernity. It is comfortability meets sophistication. Common features found in the modern farmhouse style include reclaimed wood accents, barn doors, comfortable neutral furniture, exposed beams, and touches of vintage country. White cabinets, open shelving and wood flooring are common features found in today's modern farmhouses. For the kitchen design, a mix of traditional and modern hardware is complimentary, as well as marble countertops and gold fixtures. Textured walls such as shiplap, or wainscoting are among the classic traits of this style. A great way to add dimension and character into a neutral space, these feature walls have become a defining characteristic found in this style of farmhouse. 
Neutrals Everywhere
Colour is a key player in achieving this style. Playing within the neutrals, a base of whites, creams & greys dominates the colour palette. From this base is where we begin to layer in the natural elements of wood and greenery to disrupt the monochrome. Black accents can help to break up the area and add in some contrast as well. Walls are typically a shade of white, with textured accent walls that are commonly painted in the same shade. Furniture will also follow suit with the colour scheme of creams and whites. Slipcover couches are very common in this style, as the light colours can be susceptible to staining, and these covers offer an easy way to wash and renew your furniture. White washed wood finishes are common for the wood furniture as well. A delicate stain will remain neutral enough to blend in with the abundance of whites, creams, and beige colours all reigning in this style. Light wood dining furniture and bar stools work well to compliment this colour palette.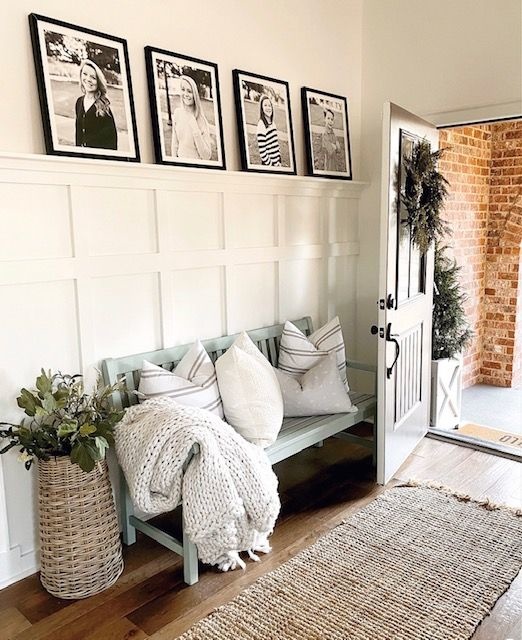 Source: She Gave It A Go
Texture Time
Mixing textiles, and materials helps to complete the space. Mixed metals, woods, and fabrics bring depth into the space. This can be achieved through textured fabrics, metal décor pieces, lights and hardware, and wood furniture. Throw pillows with raised textures, and chunky knit throw blankets are used to add depth to the neutral furniture. These offer an opportunity to add a feature of colours into the space as well. Area rugs still remain in the light colour palette, but offer a subtle pattern change. Heavily textured pillows and blankets have taken over this style. Featuring shag accents, pom-poms, knitted patterns, these textures create a cozy feel that is common to the Farmhouse trend.
Décor Time
Décor is really where modern farmhouse shines through As for accessories, there should be a variety, but not cluttered. Thought out, well-placed accents are perfect for adding to the coziness of the farmhouse, while still appealing to the modernity of this style. Glass vases with pampas grass, olive trees, and wood bead garlands are common elements of a modern farmhouse. With the open shelving found in living rooms and kitchens, these provide ample opportunity to display complimentary décor. In the kitchen, consider adding some wood mixing bowls, large wood cutting bowls, and copper cookware. Use the open shelving as a stylish, yet functional display of your most stylish kitchen accessories.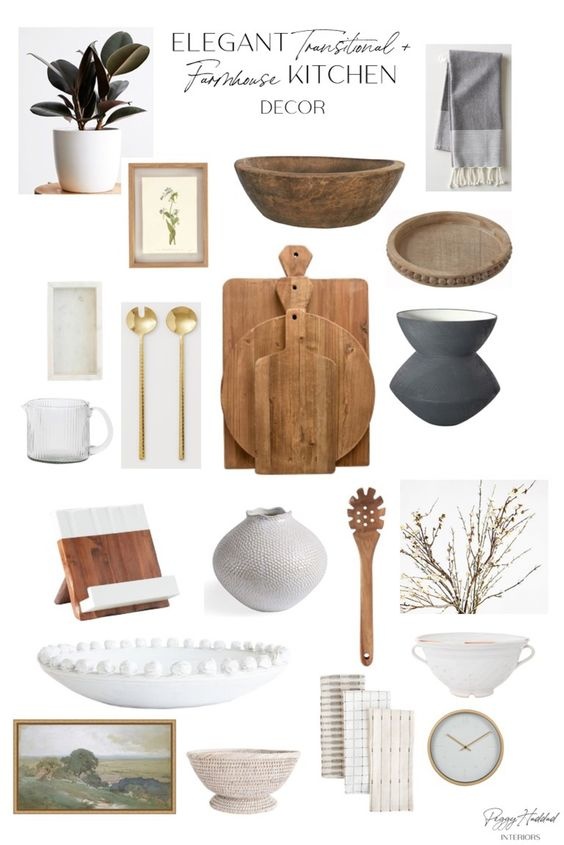 Source: Peggy Haddad Interiors
Modern Farmhouse Hardware
Cabinet hardware can be a great way to further incorporate your interior design into your home. Your decorative hardware should speak to the style you have. Modern farmhouse hardware is a twist on modern handles. Not quite traditional in styling, while not fully modern either, this hardware pulls inspiration from both popular categories to create a transitional option that seamlessly blends with the rest of your farmhouse style. The hardware that compliments this style best, tends to feature delicate detailing, and either in a gold, or matte black finish. 
Much like a modern farmhouse, the transitional style brings in the clean lines and sleek design of modern and mixes the classic detailing and accents of traditional. A balance of the two styles, both traditional and modern, transitional hardware is an easy choice to complement your modern farmhouse.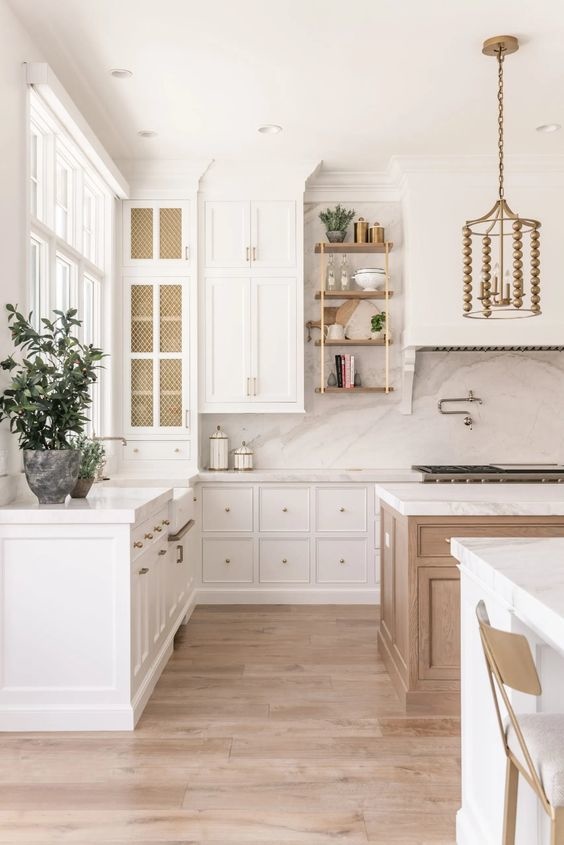 Source: Simon's Design Studio
Our choices for Transitional Hardware: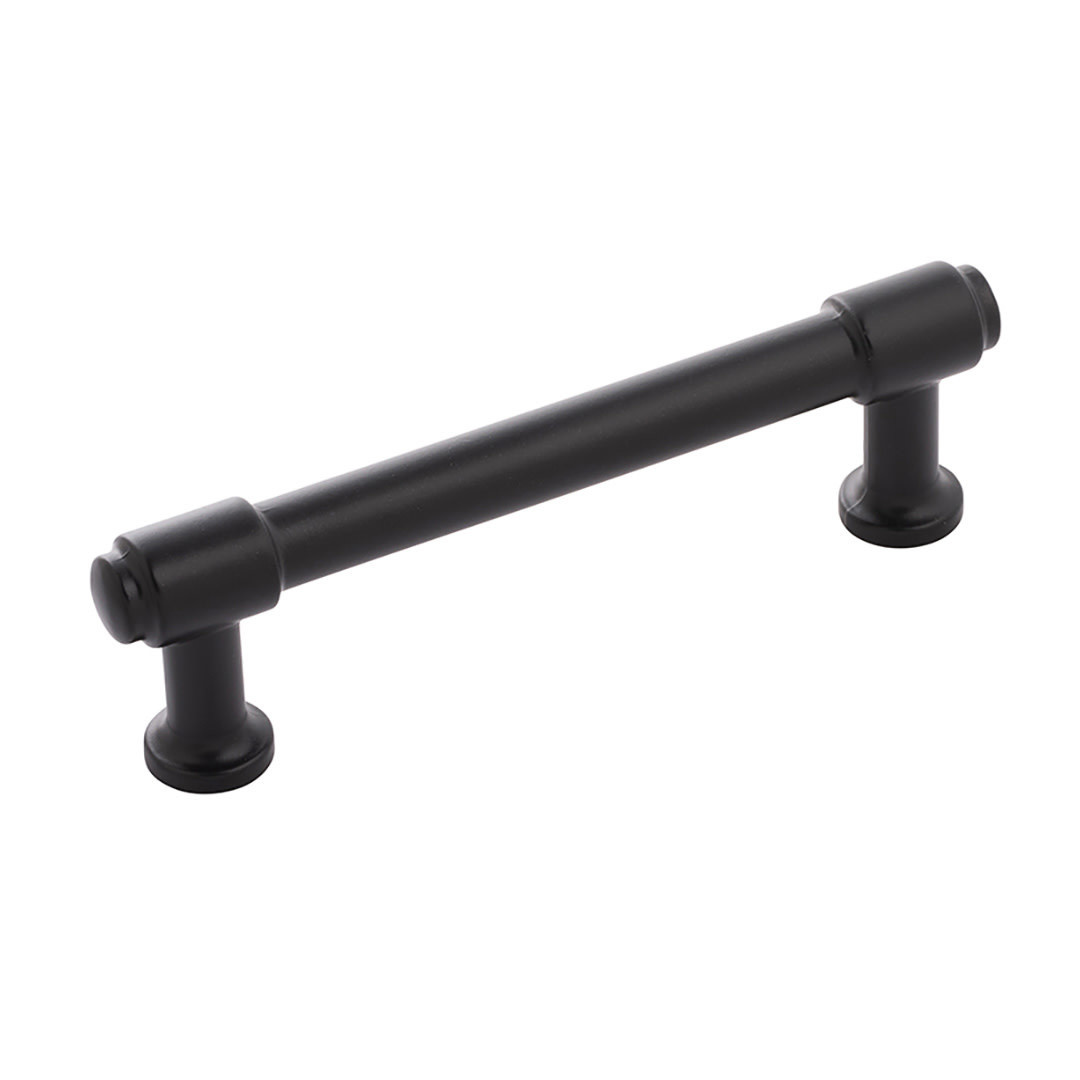 Source: Hickory Hardware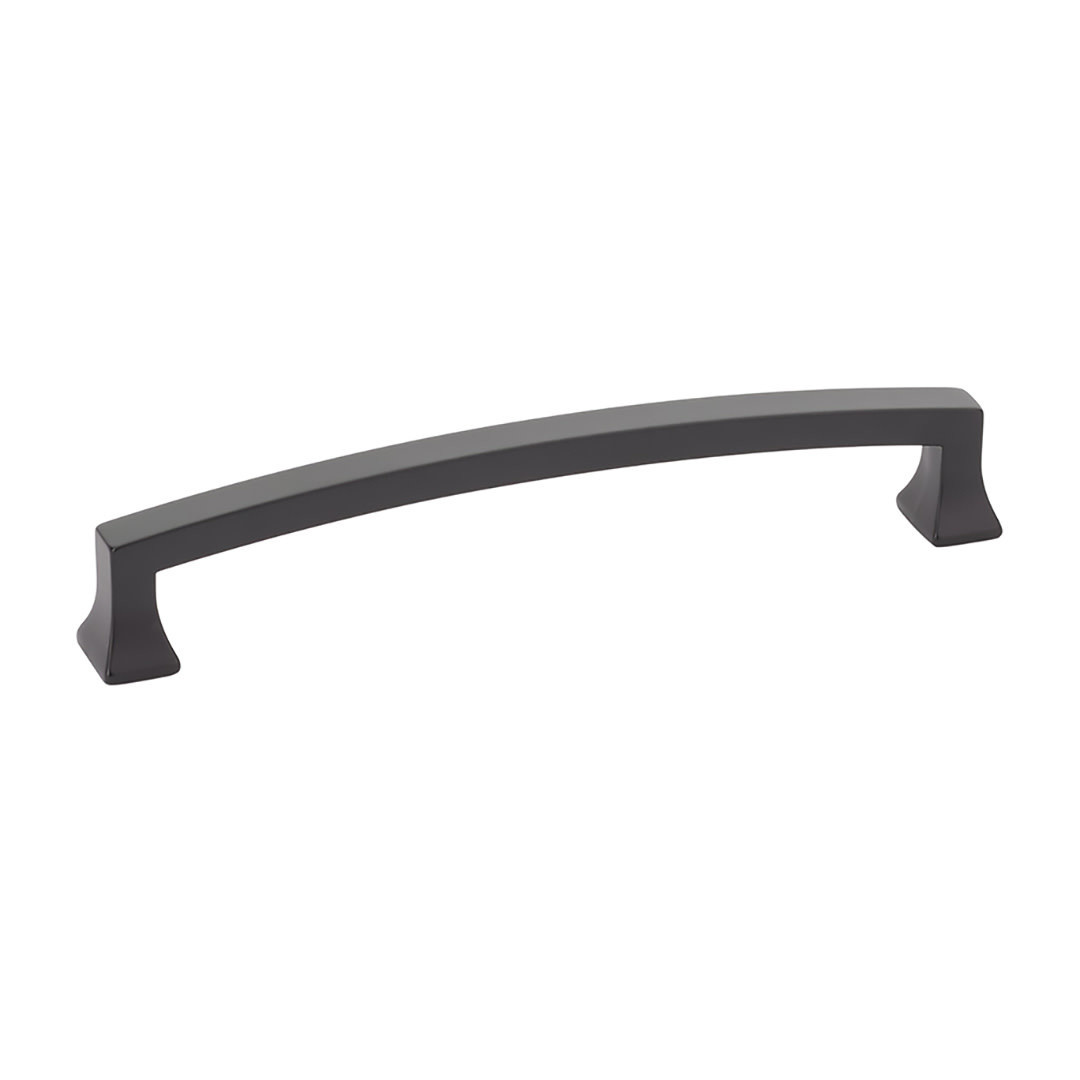 Source: Schaub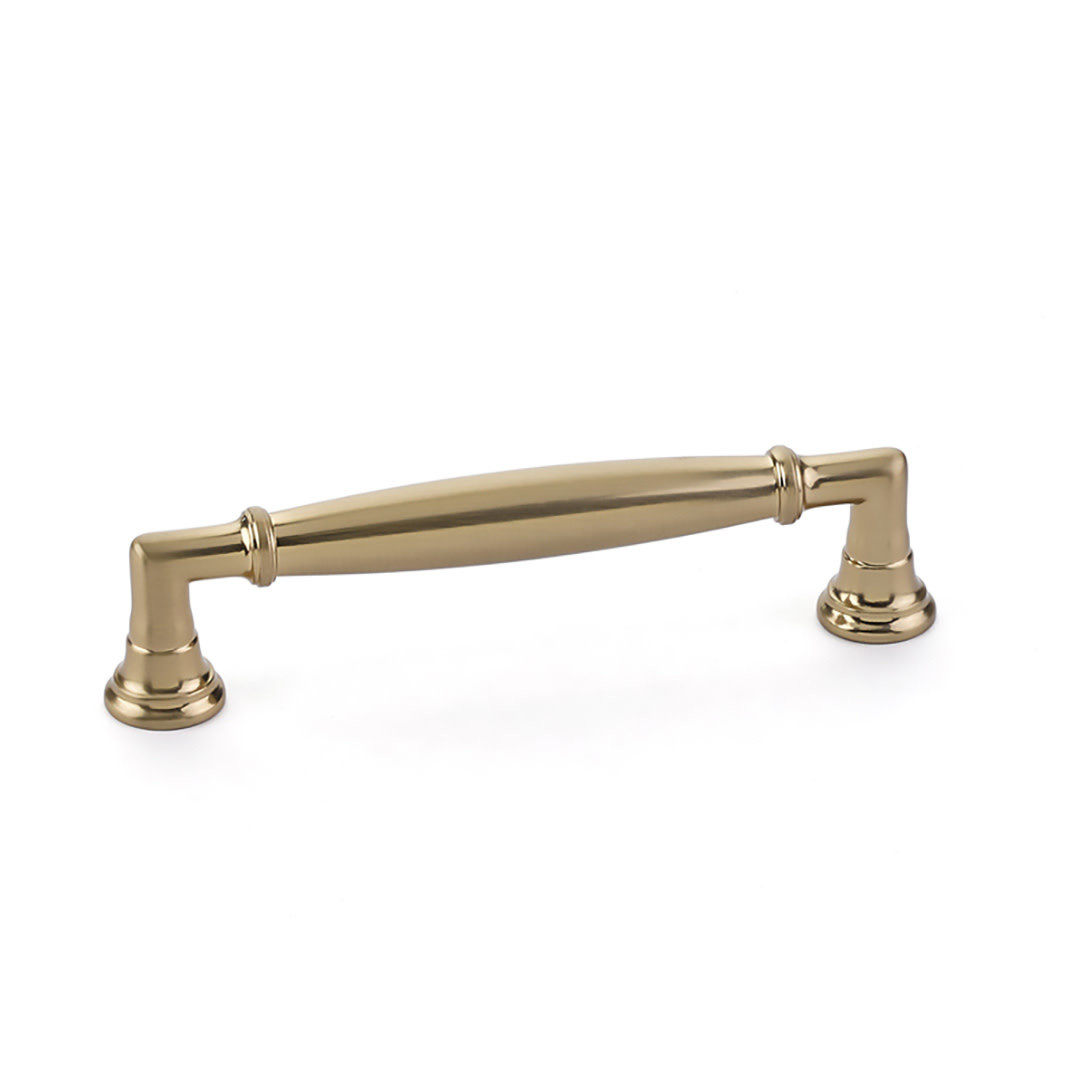 Source: Emtek
Incorporating the modern farmhouse style into your home can be an easy transition. Even bringing in a few elements of this style can begin to transform your home into a modern day farmhouse. Begin by painting a neutral colour, and bringing in some of the décor accents. Add a few pieces of décor, such as the vases and wood beads, and you're well on your way to creating a modern farmhouse of your own!
Interested in exploring modern farmhouse hardware further? Let us help you find the right options for your space! Browse our selection of transitional hardware to match your modern farmhouse.
Handles & More Team