Posted on
By Handles & More Team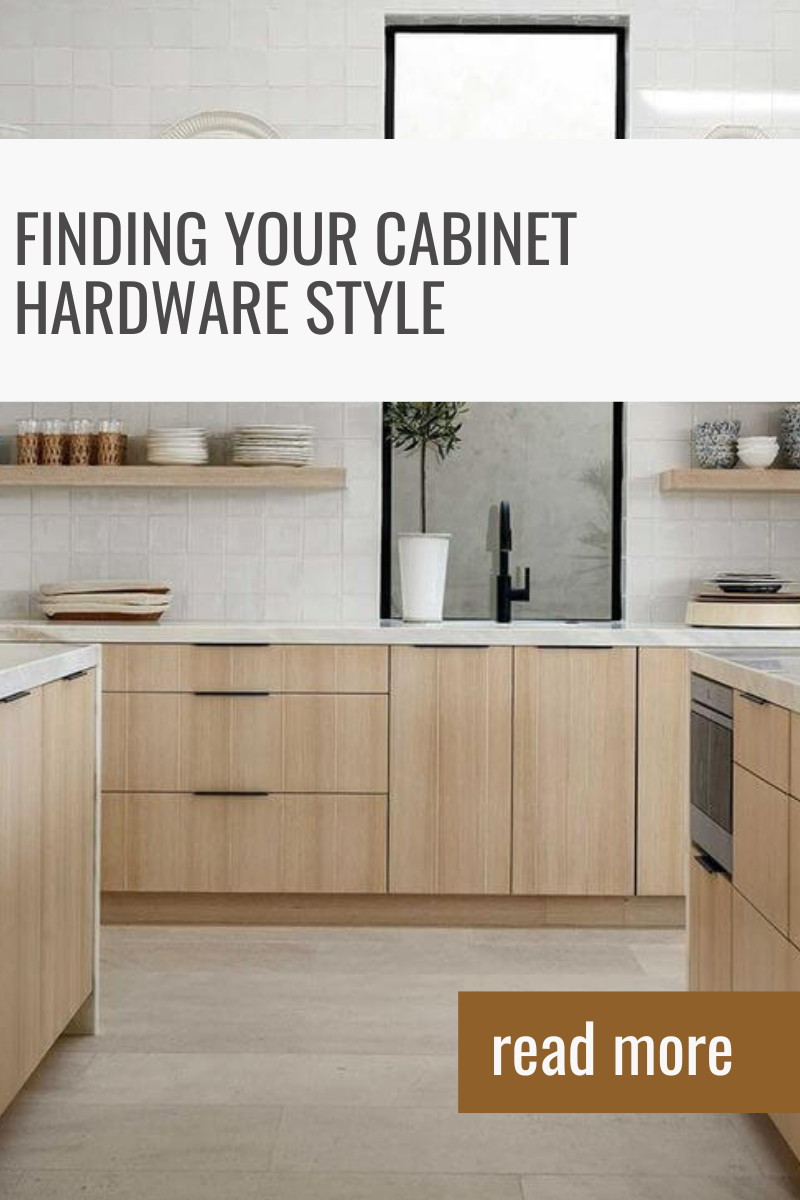 Whether you're renovating, building a new home, or just looking to swap out your cabinet hardware, it is a great opportunity to update your style and find the perfect cabinet pulls and knobs that match the rest of your home's interior design. Shape, style, colour, these are just a few criteria you will find yourself sorting through when looking for new handles and knobs.

So, how do you decide which handles are right for you? Traditional pulls are a great option for adding in some fine details and intricate designs, or perhaps you want a contemporary look with modern cabinet handles featuring sleek designs and clean lines. Whichever your style, we're here to guide you through each design to find you the pulls that best compliment your home.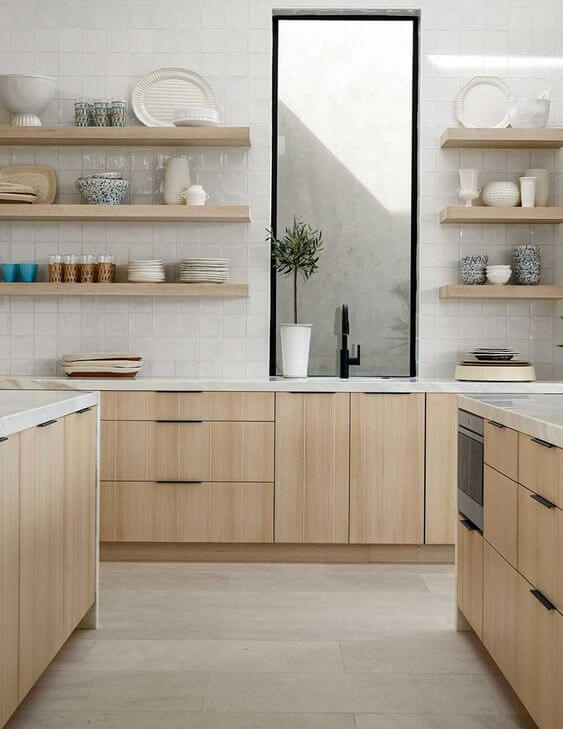 Source: Cecilia Moyer
Traditional Cabinet Hardware
Timeless and placeless, traditional cabinet hardware style is based in the familiar and comfortable. Featuring detailing and accents, this style has fine ornamental features to elevate any space. Incorporating style from a variety of decades to even centuries, traditional is a fuse of comfortable and refined.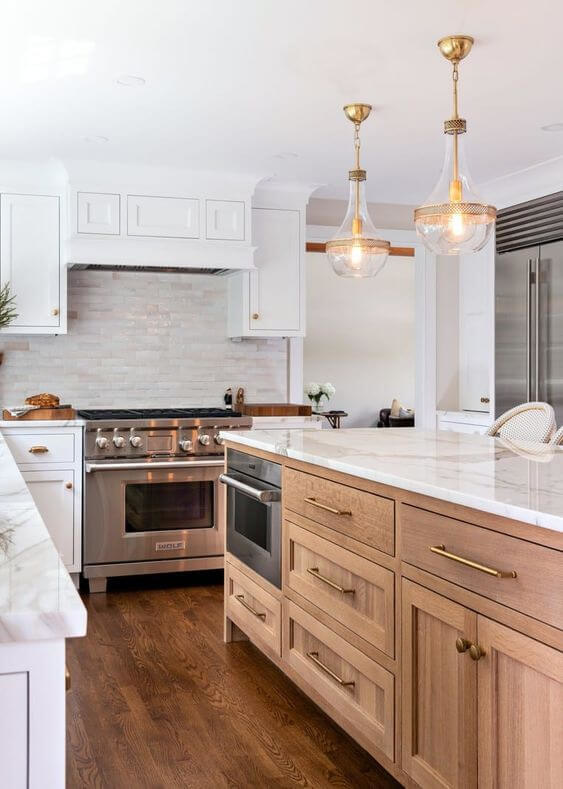 Source: McPhee Associates
Warm colours are quite common in this style, such as antique brass, or oil-rubbed bronze. However a variety of other finishes pair well with this style as well. It is not constricted to certain barriers with traditional hardware. You can still incorporate more modern finishes while still maintaining the style points of traditional handles and knobs. 
Transitional Cabinet Hardware 
Sampling from both traditional and modern, transitional style is the definition of "best of both worlds". A balance of the two styles, transitional brings in the clean lines and sleek design of modern and mixes the classic detailing and accents of traditional. Transitional is a great choice if you are not wanting to update your current cabinetry but are wanting to add a touch of modern to your space.  A bridging of styles to find the perfect harmony.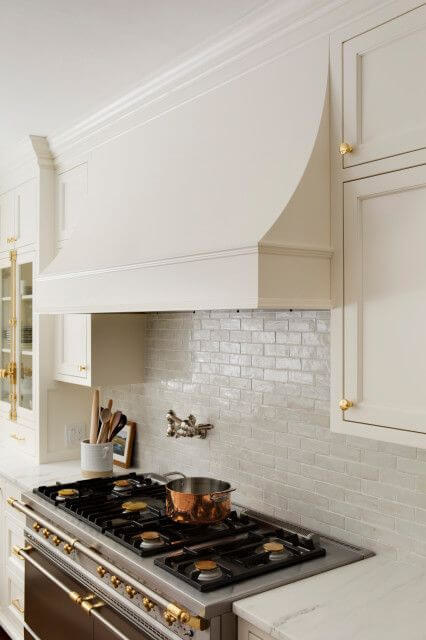 Source: Houzz
This has become an ever popular choice for those that find themselves in the middle of design styles. They like certain aspects of each interior design, and therefore desire cabinet hardware that speaks to this. Whether you're mostly modern with a touch of traditional or vice versa, these pulls are versatile and on trend. 
Modern Cabinet Hardware 
Clean lines, minimal detailing, and reflective surfaces are just some of the features found in Modern style. This style proves to be a common choice among homeowners today, Modern allows for styles to easily match due to its minimalism and simplicity. 
The colour palette tends to lean towards neutrals, and metallic, these aim to compliment natural materials such as wood, leather and stone. Mixed finishes are another popular choice for modern pulls, such as the Emtek Select. Mix and match colours and textures to create a statement handle that is sure to pop on your cabinets.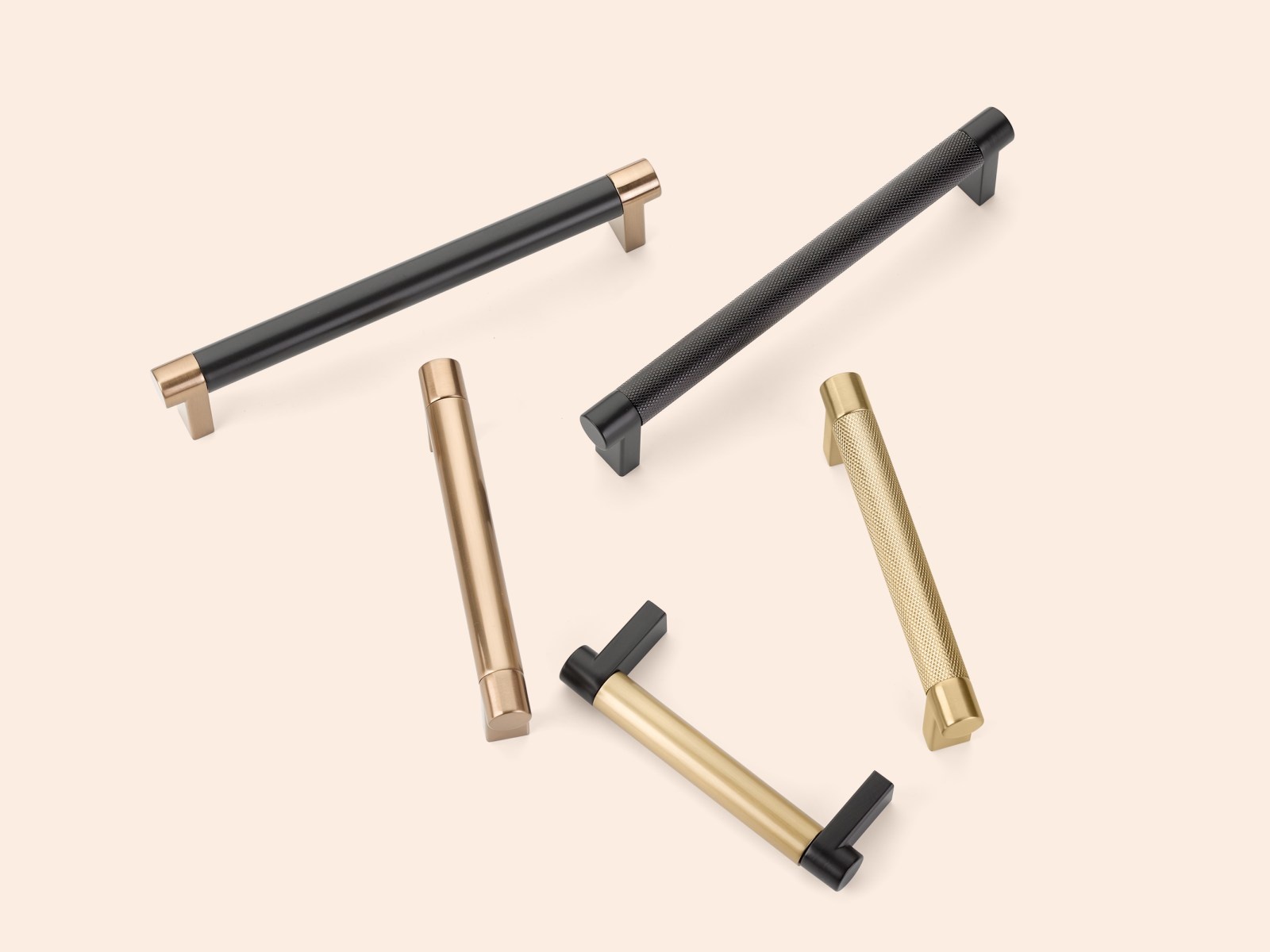 Source: Emtek
Modern cabinet hardware is designed to keep up with the current trends, but that doesn't mean this style isn't timeless. With classic styles such as the bar pull, or square bar pull, these handles are designed to last the test of time, and interior design changes. 
Designer Cabinet Hardware
Luxurious and bold, designer cabinet hardware brings the glitz and glam to cabinet hardware. Featuring bright colours, jeweled accents, and decorative accents. Knurled hardware has become one of the most popular styles of designer hardware. Bringing elements of industrial style with a modern and decorative design, these pulls have been dominating the bold cabinet hardware options.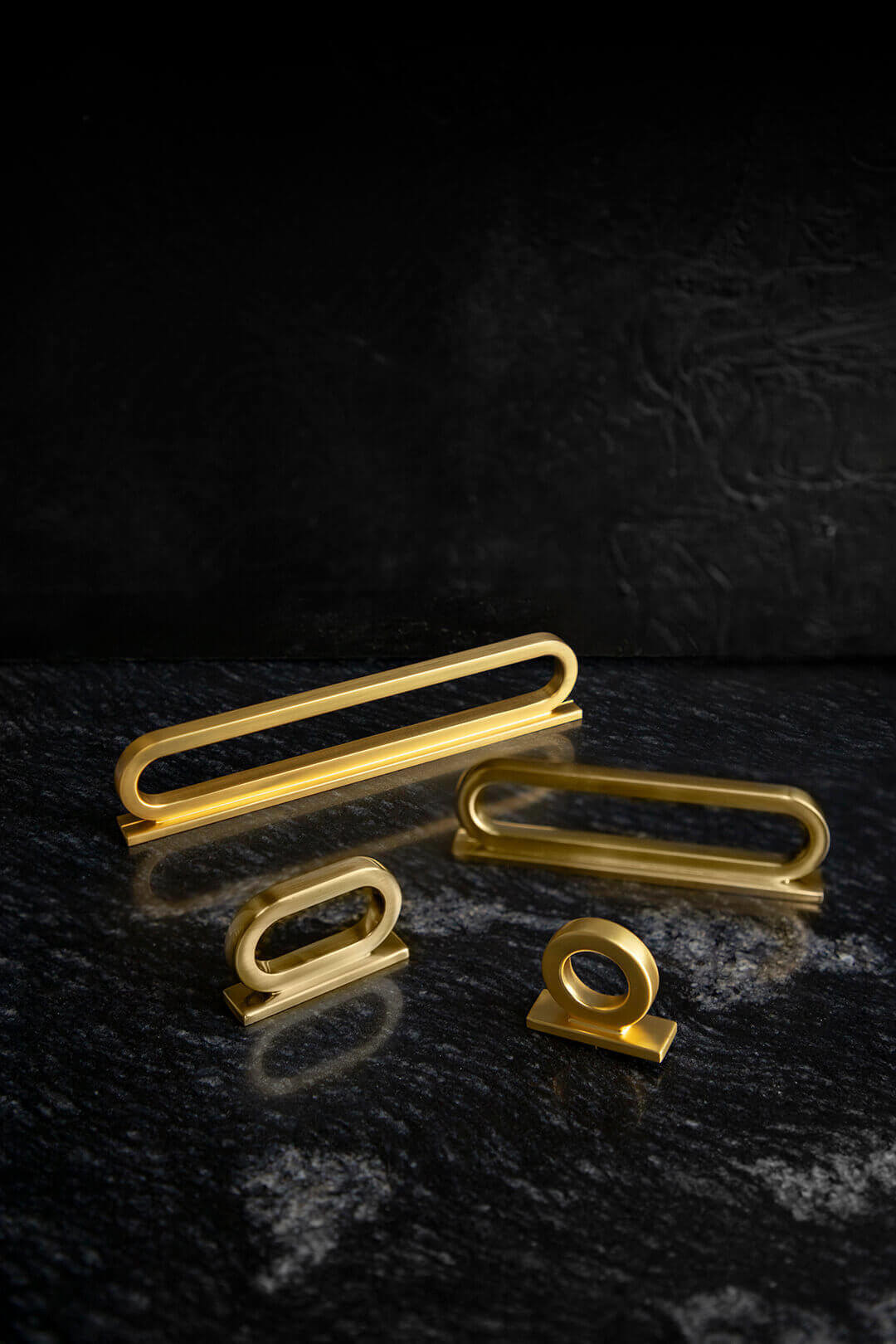 Source: Belwith Keeler
Don't find yourself overwhelmed with this style. While they are bold designs, they are also adaptable styles that work with a variety of cabinets and styles. From classic crystal knobs for a vanity or bathroom, to mixed metallic such as the Ostia pull, this cabinet hardware style pulls some inspiration from each of the other styles we have discussed to create a unique category of pulls and knobs that are made to shine. 
Time to Upgrade! 
Choosing your cabinet hardware style can help elevate the rest of your interior design. Finding a cohesive design that flows with the rest of your space can make a world of difference in your renovation. Whether you are wanting to add subtle designs or a bright bold pull, there are tons of options sure to match your unique style and design. 
Now that you're well versed in the variety of cabinet hardware styles, it's time to select the perfect pulls and knobs for your kitchen project. Explore our wide variety of cabinet hardware today.