Posted on
By Handles and More Team
Are you thinking of upgrading your door hardware? Maybe you're in the middle of new construction and require new door hardware but not sure where to start? Whether you're a home-owner, designer or contractor; this blog will help you sort through any questions and bring to light all the door hardware styles available to suit your needs.

Interior Door Hardware - Barn Door Hardware
You can find two styles of Barn Door Hardware; the first, is a modern or classic top-mount and the second is a modern or classic face-mount. The difference between the two comes down to the hanging style you prefer. Below is an image that demonstrates the hanging styles available.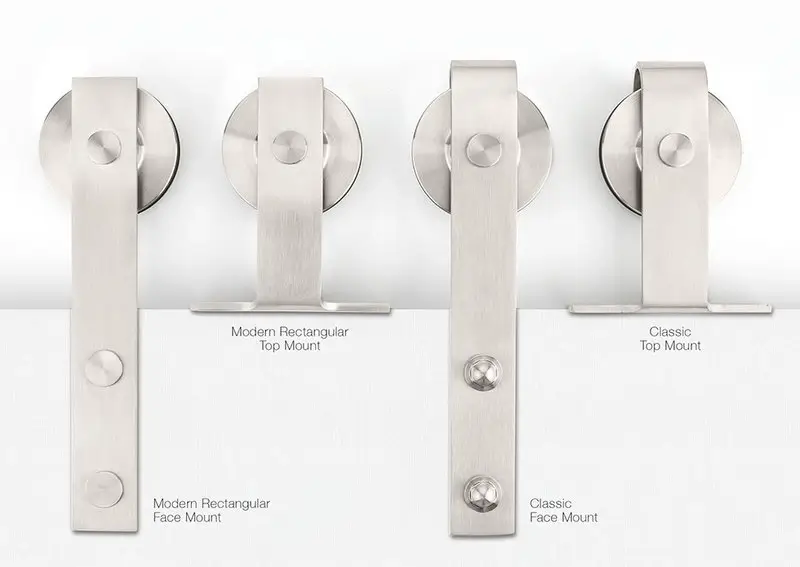 Source: Emtek 
Next, when choosing your barn door hardware it is good to know the length you will require. Generally, the track lengths available are between 5ft and 16ft. Remember, your wall or structure should be able to sustain the maximum door weight. Lastly, you can select your wheel style, fastener style, finish and the optional soft-close mechanism on your hardware.
Now, additional barn door add-ons are also available; for example, the strike barn door privacy lock. They are available in 7 different finishes and are available in two different styles through Handles and more.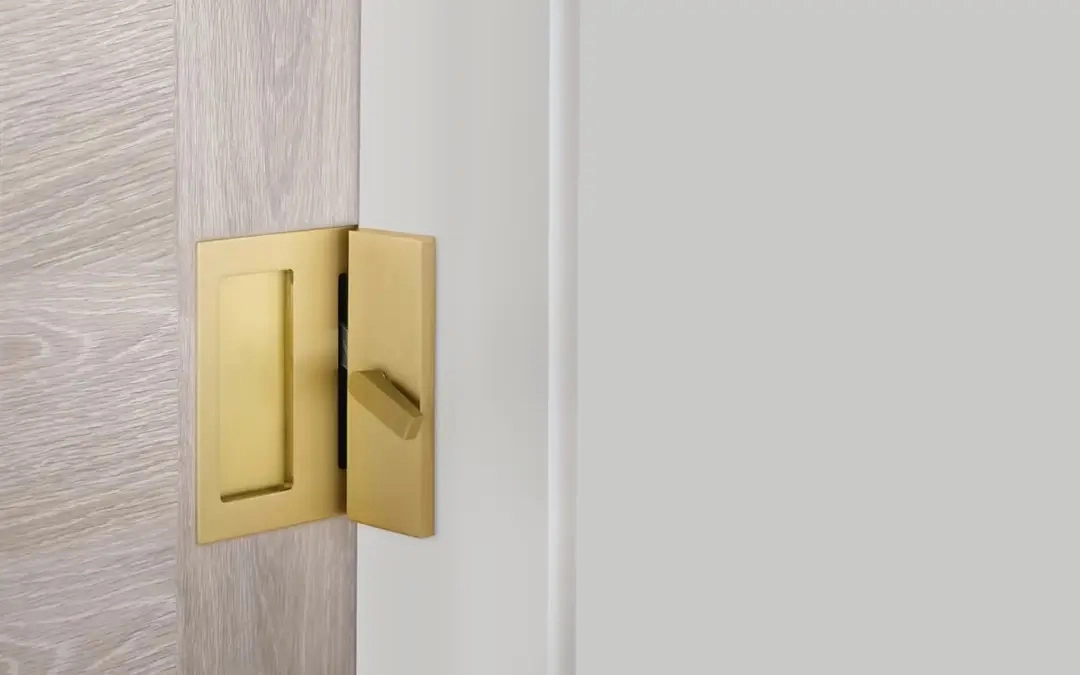 Source: Emtek
Interior Door Hardware - Keyed-levers/knobs, Lever-sets and Knob-sets
With the Emtek Select collection, it can be exciting when customizing the aesthetics of your door hardware; and we want to keep it that way. So, let's cover the tough questions ahead on selecting the correct functions on your hardware to get you going with the fun stuff.
Source: Emtek
First off, before shopping it's always good to know if you are choosing the lever-set style and if so will you require a left-handing or right-hand handing for your lever. What is the difference and why does this matter you may ask? Well, allow me to explain, handing is a term used to help your sales rep in determining the correct lever direction for your door. How can you help your sales rep in determining the correct lever direction; well first off, if you were to stand on the outside of your door and face towards it for an interior door or exterior door is the hinge on the left or right-hand side of the door? If your door hinges are on the left-hand side you will require a left-handed lever and the same goes for the hinge if it's on the right. Below is an image that represents the sorting of your door-handing.
Source: Emtek
Now, if you are requiring a lever or knob-set with a dummy function, knowing your door-handing is not required.
So, now that we have discussed door-handing the rest are just minor details; here are the other functions worth familiarizing yourself with:
Dummy - Great for just a door pull with no mechanical functions

Privacy -  Privacy provides a latch with no lock

Passage - This function allows for both the latch and a locking mechanism on your door
Available upgrades:
Source: Emtek
28-degree latch - This function allows you to open your door without the effort of a full twist on your lever; making it easy if you are coming home with a full bag of groceries.

Concealed Fastener - This option also comes with a 28-degree latch and provides a sleek aesthetic finish to your hardware.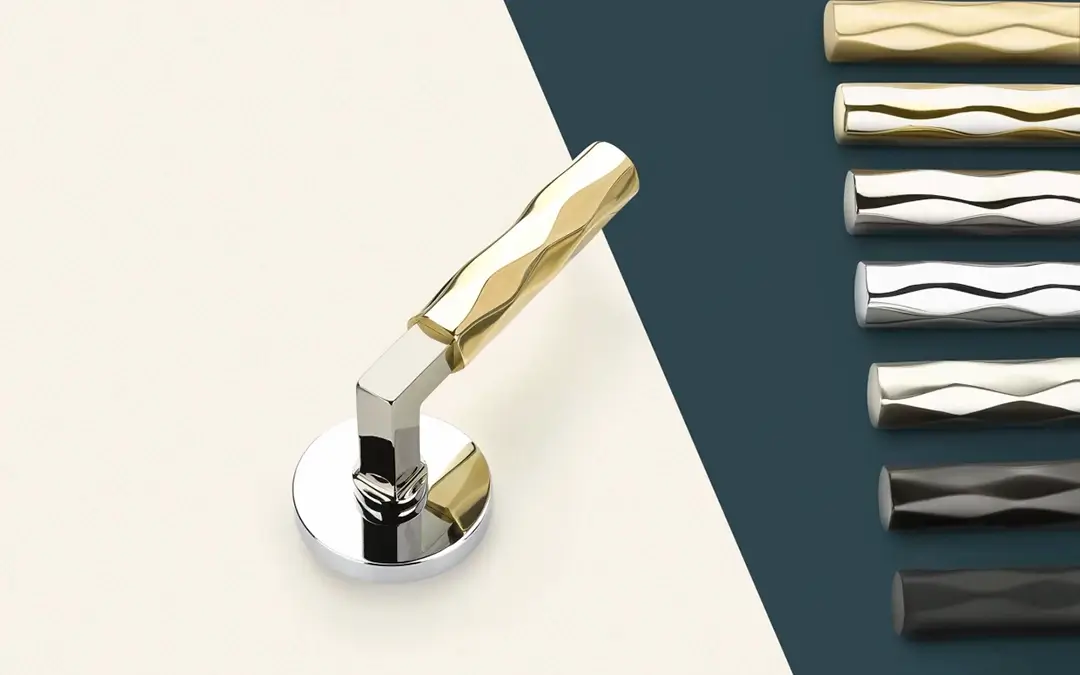 Source: Emtek 
If you have read through this far, I'm hoping this information has helped you in some way in selecting your hardware; thus, leaving us left to discuss the exciting features available with the Select Collection through Emtek. With the Select collection, you have the ability to customize the aesthetics of your hardware with 4 handle designs, 3 different stems available and 10 different finishes with any of the plenty style rosettes available.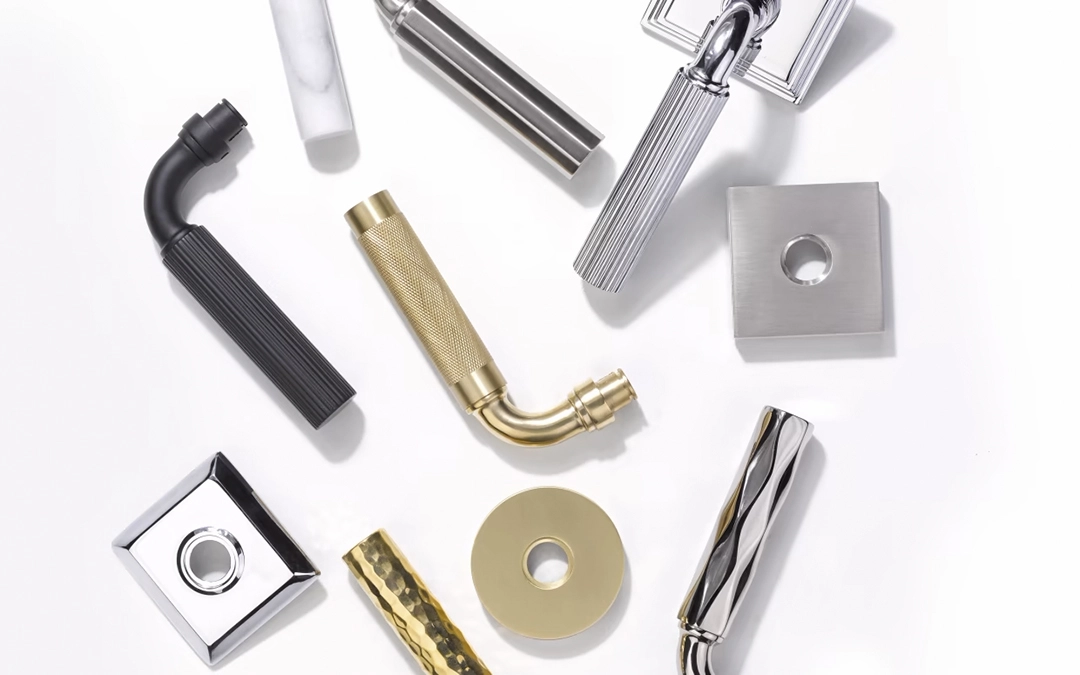 Source: Emtek
Exterior Door Hardware - Front Door Entry Sets and Multi-Point Lock trims
Source: Emtek 
With the warmer months fast approaching, you may be considering upgrading your "door jewellery" on your entry doors, patio or even garage doors. Well, at Handles & More we have you covered and we have a broad range of beautiful selections to meet your needs. From front door entry-sets and Multi-Point lock trims in distinct designs with varying plate styles, finishes and functions to choose from. You will enjoy the process and the lovely upgrade to your home.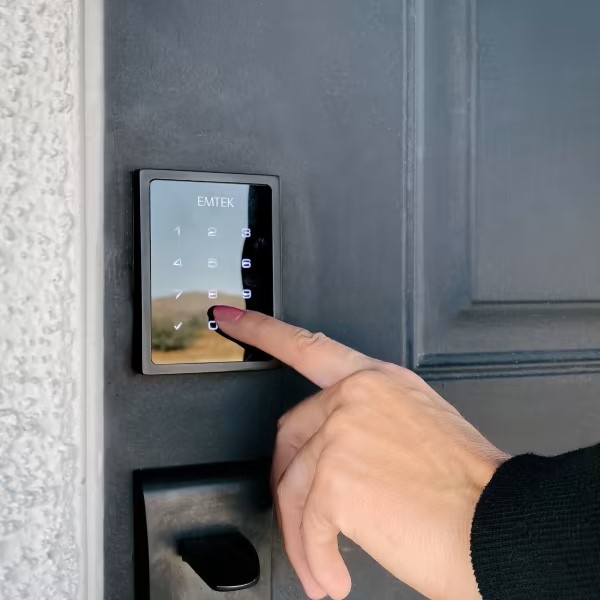 Source: Emtek 
Below are the different styles for the front door entry sets which are customizable with any brass knob or lever for the inside trim.

Source: Emtek
Here you will see the Multi-lock styles; also, just like the entry sets it's not limited to the finishes, lever style and functions available. The multi-lock hardware is specifically designed for a swinging patio door with different configurations to choose from; with either the American or euro profile cylinder to choose from you can further customize the multi-lock hardware with a lever either above or below the cylinder. 
Source: Emtek 
Sideplate-lock is an extended style of the regular rosette plates and can be combined with any different style of functionality required including the EMPowered lock technology. 

Source: Emtek 
Exterior Door Hardware - Electronic Locks and Deadbolts
The smart lock upgrade can be added to 25 entry sets, 14 deadbolts and 5 side different plates. With this said let's talk about this modern technology that can be added to your home's locking hardware to make it more empowered. EMPowered Smart Lock is now one of the most innovative and futuristic systems available to many homes, helping to make your family and home safer and more connected all at your fingertips. With the download of the app onto your phone, you can enjoy access to locking and unlocking with your phone and even adding and removing key-holders to your home from the comfort of your phone. Now, you can feel more secure with the logging of activities of your loved ones within your home, and feel more empowered. The Yale app is compatible with many of your favourite smart home brands, for example, Amazon Alexa, Apple Home, SimpliSafe, and AirBnB, just to name a few. Also, other popular features are: Locks/ Unlocks automatically, control from anywhere, share access, door sense, and voice compatibility. The smart lock upgrade can serve you with other purposes; such as enjoying smart delivery and smart storage.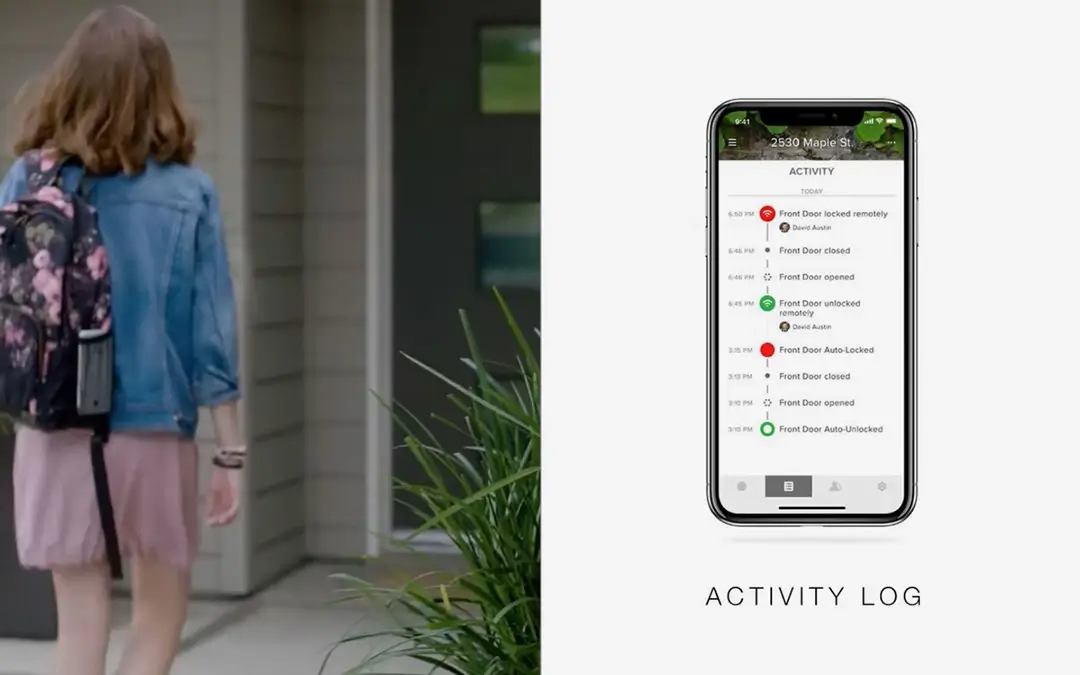 Source: Emtek 
You can choose from a traditional/ modern style deadbolt and then decide on an upgrade with a motorized touch keypad with an electronic deadbolt. With our Emtek hardware, you can take your home to the next level. 

Source: Emtek 
Your options are endless!
Your experience shopping for door hardware doesn't have to be a daunting one. We are at Handles and More to make this experience a pleasant one! With our hardware brands, your options are endless for your door hardware.