Posted on
By Handles & More Team
With warmer weather soon on the horizon, we've got our sights set on all things spring. Whether its renovations or spring cleaning we're eager to dive into ways to tidy, organize, upgrade, and give your home that new season feel.
Join us as we cover some tips and tricks for hardware that will have your home feeling as refreshed as the outdoors.
Give that Kitchen a Spruce Up!
The first room to tackle in your spring clean up must be the heart of the home. The kitchen sees the most love (and most use) than any other room in the house. It's time to give that special place some quick upgrades and a fresh face for the new season ahead.
Out of Sight, Out of Mind
Even garbage can use a little tidying. The Pivot Waste Bin provides an easy of access for your tidying up. Easily open your cabinet and your bin swings out uncovered for quick clean ups. The stationary lid provides cover from smells while the cabinet remains closed, keeping your home smelling fresh and clean for your spring cleaning.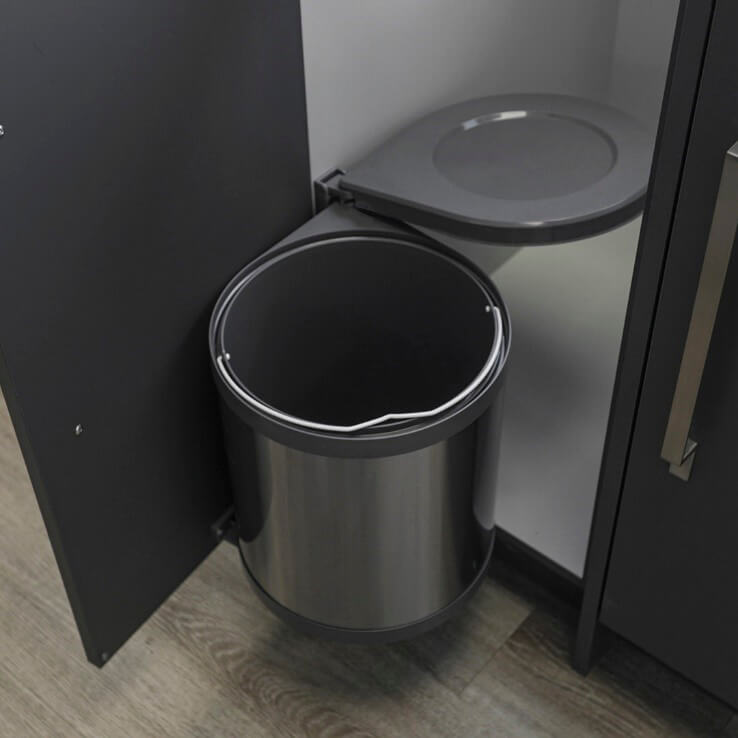 Source: Marathon Hardware
Shining Taps & Sinks
Finding that your kitchen sink is water stained? Perhaps you're looking to change it up to a modern matte black finish, or have that brand new shining chrome sparkling atop your counter. The Lennox II sweeps the list for it's variety of finishes, in addition to it's peak quality performance. If your in the market for a shining new tap, consider a sparkling new sink to finish off the space. Whether it's for a bar sink, butler's pantry, or your main sink the Vertu NuGranite sink has the options. The natural granite provides a stunning finish as well as added durability to make this and long lasting, and stylish option.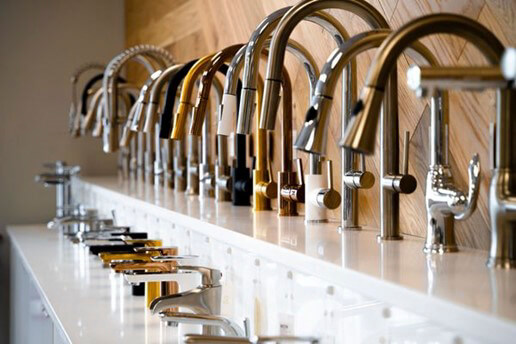 Source: Life With Pearl
Refresh Those Cupboards!
Are your spices and seasonings scattered about? Reaching to the back of your cupboard to grab the sugar? The Marathon Hardware Side Pullout is here to save the day. Keep your pantry staples organized and in line with these easy to access metal shelves, in a slide out option. Glide to exactly what you need, no more reaching and fumbling required!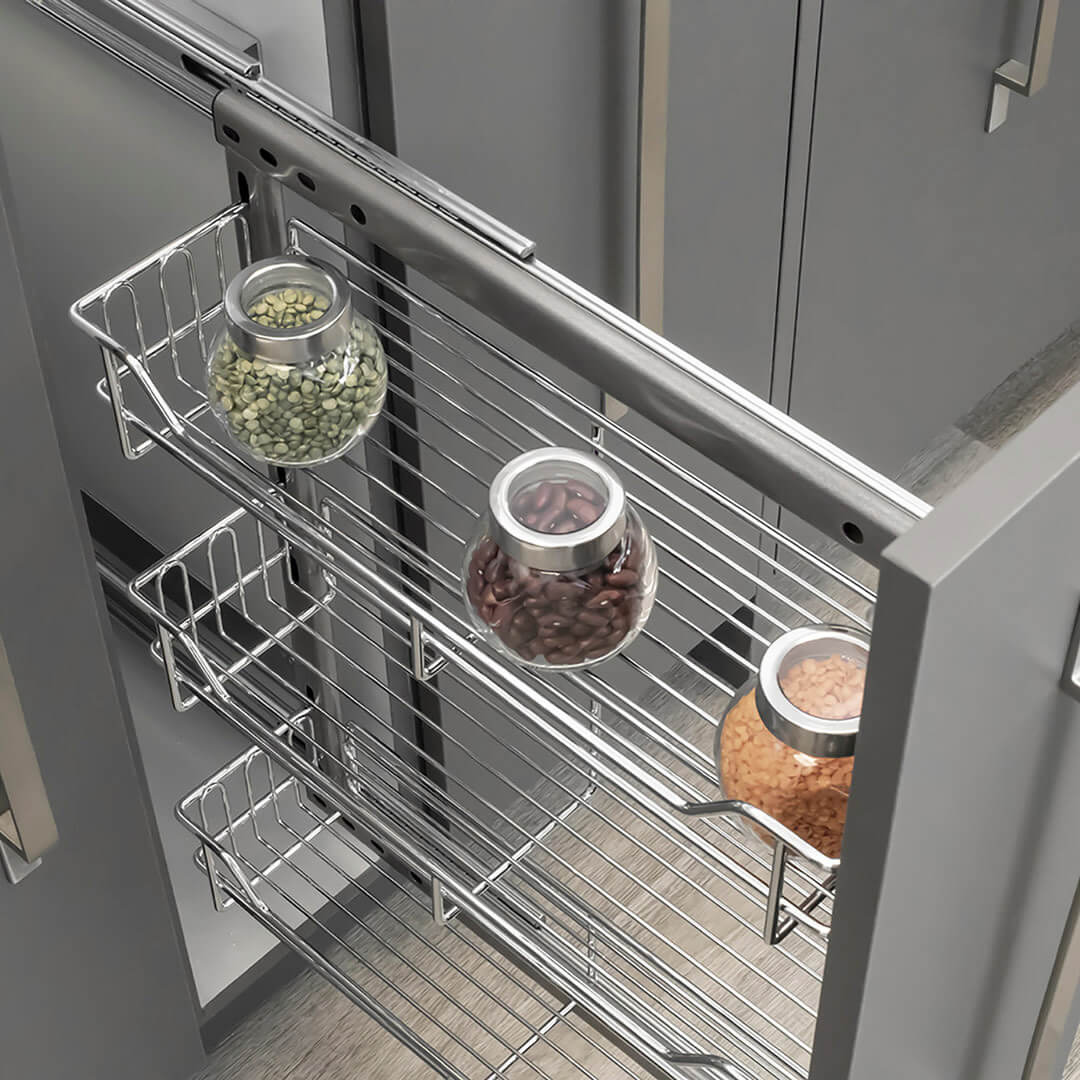 Source: Marathon Hardware
While we're busy tidying up our cabinets, an upgrade to soft-close hinges is another great way to make your cabinets work to their best capability. We want squeaky clean cabinets, not squeaky hinges! Close your doors with ease and silence, and make for an overall tidier kitchen.
No more doors being left open by teenagers (or forgetful husbands), these hinges will gently close the cabinets with just a slight push. Not sure if the budget allows for a soft-close upgrade? The Pivot-pro Soft-close is a budget friendly option that provides a near similar result as the more expensive options for almost half the price!
Organize Those Closets!
The closet might seem like one of the more daunting tasks of spring cleaning. Whether it's not enough room for clothes, or just disorganization, let's explore a few products to help get that closet in tip top shape!
Finding your closet rod has hit its maximum capacity? Perhaps its starting to bow in the middle. Our Heavy Duty Closet Rod is not only built to withstand anyone's shopping addiction, it also comes in a trendy matte black finish to revamp your wardrobe space.
Is a new closet rod not enough for your closet? The Eureka Slim Closet System is the ideal solution for a complete closet upgrade. A modular shelving unit that is completely customizable to become the solution to your closet disorganization. Add a variety of shelves, shoe racks and drawers to create a unique closet tailored to you. Mount it to either your wall or ceiling, this system can fit wherever need be.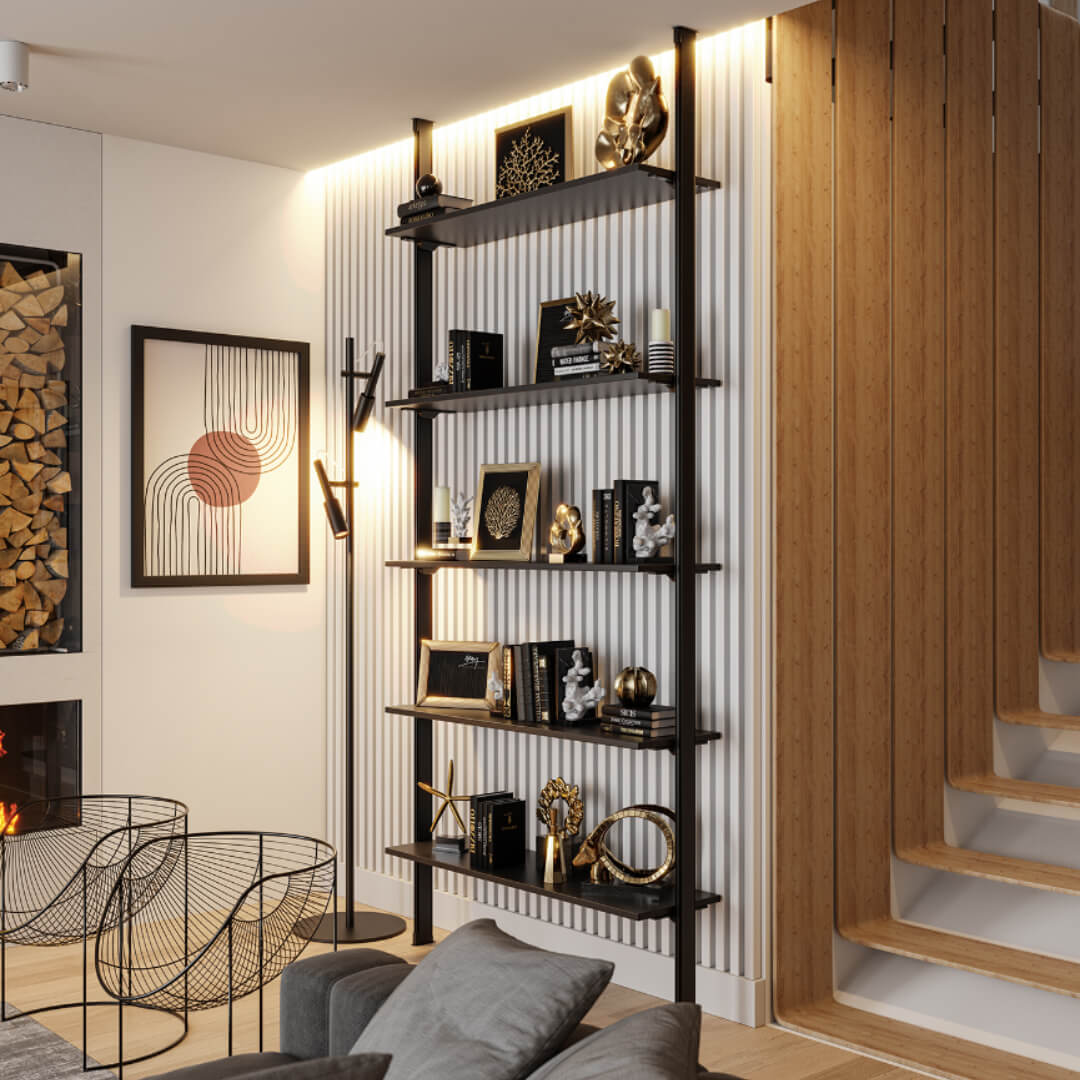 Source: Marathon Hardware
Refresh the Powder Room
There's nothing quite like having your bathroom sparkling clean. Shiny taps and sparkling shower glass, polished chrome fixtures, it can give your whole space a new feel. But what about when those chrome fixtures just won't shine the way they used to? It might be time to think about replacing those towel racks, and tissue holders. Whether you're loving the chrome, but looking to replace, or perhaps you want to try out a new matte black finish, or oil rubbed bronze? There are more options than ever to find bath hardware that match your home design.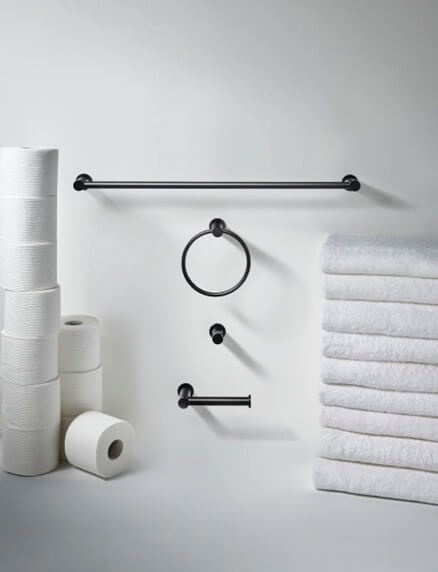 Source: Top Knobs
New Cabinet Handles & Knobs
Thinking your bathroom vanity is looking a little outdated? Wondering if you'll need to paint, install new countertops, possibly a new sink? Fortunately, it doesn't have to be that complicated. A simple quick fix to upgrading your vanity is by upgrading your cabinet handles & knobs. Swapping to matte black cabinet handles or gold cabinet knobs can bring your vanity in to modern style in minutes. 
Spring Into a Home Refresh
When you're ready to tackle those springtime renovations, we're here to help find you quality products to bring a new season into your home. From kitchens to closets and so much more, we have all the hardware you need to make your home feel spring time ready. Browse the rest of our cabinet hardware and shop online today!