Posted on
By Handles & More Team
With every home improvement project, the best place to start is always the end. There's a famous quote from Stephen Covey that says, "Begin with the end in mind". And that's exactly where we want to start.

Picture your dream kitchen, or your perfect kitchen, then picture your next kitchen because it may not be your dream kitchen...yet (don't stop dreaming though).
What does it look like? Open shelves lined with baking ingredients in farmhouse styled containers and spices of every kind? Or is it a black-tie event, with sleek white cabinets and black handles and inside all your cabinets you'll find neatly organized wine glasses and aged wines, more than enough to share with a room full of all your favourite friends and family? Or maybe the opposite, maybe just enough inside your kitchen cabinets to almost suggest that someone lives there. Whatever your style is, you've got a dream to match it.
"Begin with the end in mind." – Dr. Stephen R. Covey, The 7 Habits of Highly Effective People
Every dream kitchen needs to function in reality
How does your kitchen sound? How do you organize it? Wait, did we just ask, "how does your kitchen sound?"? It's a real thing. The more you spend on slides, for example, the quieter your kitchen drawers will open and close. What about built-in shelves or pull-out shelves?
Let's take a minute to lay out some options from the Marathon Fasteners and Hardware products we carry.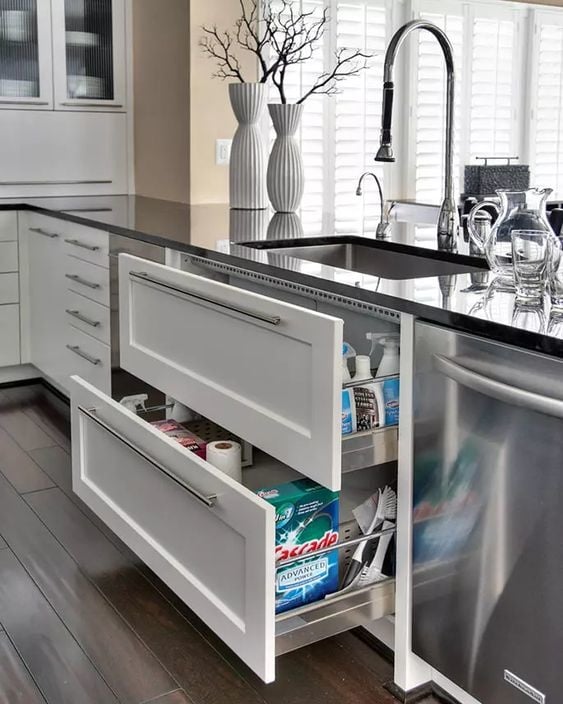 5 Dream Kitchen Must Haves, iowa girl eats.
NEW Product Alert: Marathon's Magic Corner
We recently found that the increasingly famous Super Susan is discontinued. We'll let you pause reading a mourn for a moment. Enough of that. We have a new solution and it's even better.
The Magic Corner Pull Out may not have 12 shelves, but it's a great solution for those big blind corner cabinets. We're talking the 36 inchers. Effectively maximize the storage of your hard-to-reach corner cabinets and let it organize your life a little better.
With a high weight capacity frame, you won't have the typical issue of not being able to store too much in your corner cabinet. It includes large wire baskets and has a smooth soft-closing action to give you the peace and quiet you've always wanted in your kitchen.  It comes in classic chrome, the Magic Corner storage pullout features an adjustable width frame that is universal for both directions, making this best-selling corner storage solution an excellent choice for any project.
Quick Product Overview:
Fits with a 450mm (18 inch) door and a 900mm (36 inch) blind corner cabinet
Comes in a complete set, all baskets included
Attractive chrome wire baskets
Adjustable width frame
Universal for left or right opening
Soft-close door
Load capacity: Inner: 15kg (33lbs) Door: 8kg (18lbs)
Efficient Corner Storage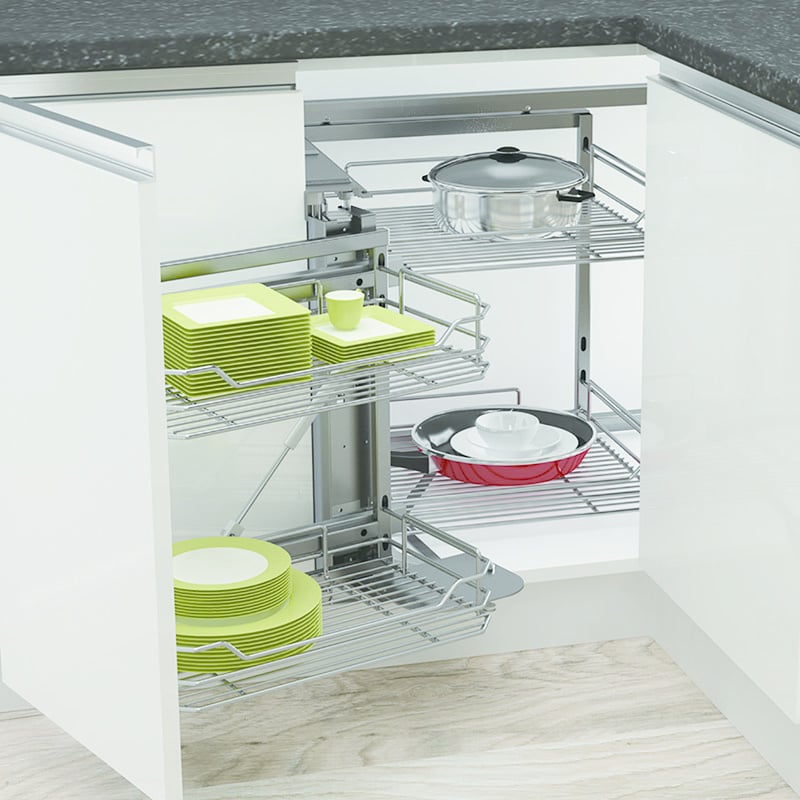 Marathon's Magic Corner Pull Out
Marathon Side Pull Out
What about those lower cabinets that you have to dig through and reorganize your cabinet every time you need something? When your mom would ask you to clean the cupboard and you pull everything out and keep it in the exact order so that she doesn't lose it on you when she can't find yeast…not you, that's just us? Regardless of your situation, having access to your cabinet contents without having to dig around seems like a decent idea.
The Marathon Side Mount Pull Out Kit comes with Soft-Closing slides and boasts three large baskets for maximizing storage capabilities. This popular door-mounted soft-close pullout features three levels of adjustable chrome wire baskets.
Quick Product Overview:
Multiple widths available: 200 mm, 300 mm and 400 mm (8, 12 and 16 inch)
Universal, can be installed on either left or right side
3 level storage baskets
Load capacity: 20kg (44lbs)
Infinity Soft-Closing System
Easy to install
Economical and Stylish
Large Wire Baskets
Effective Storage
These make barely a sound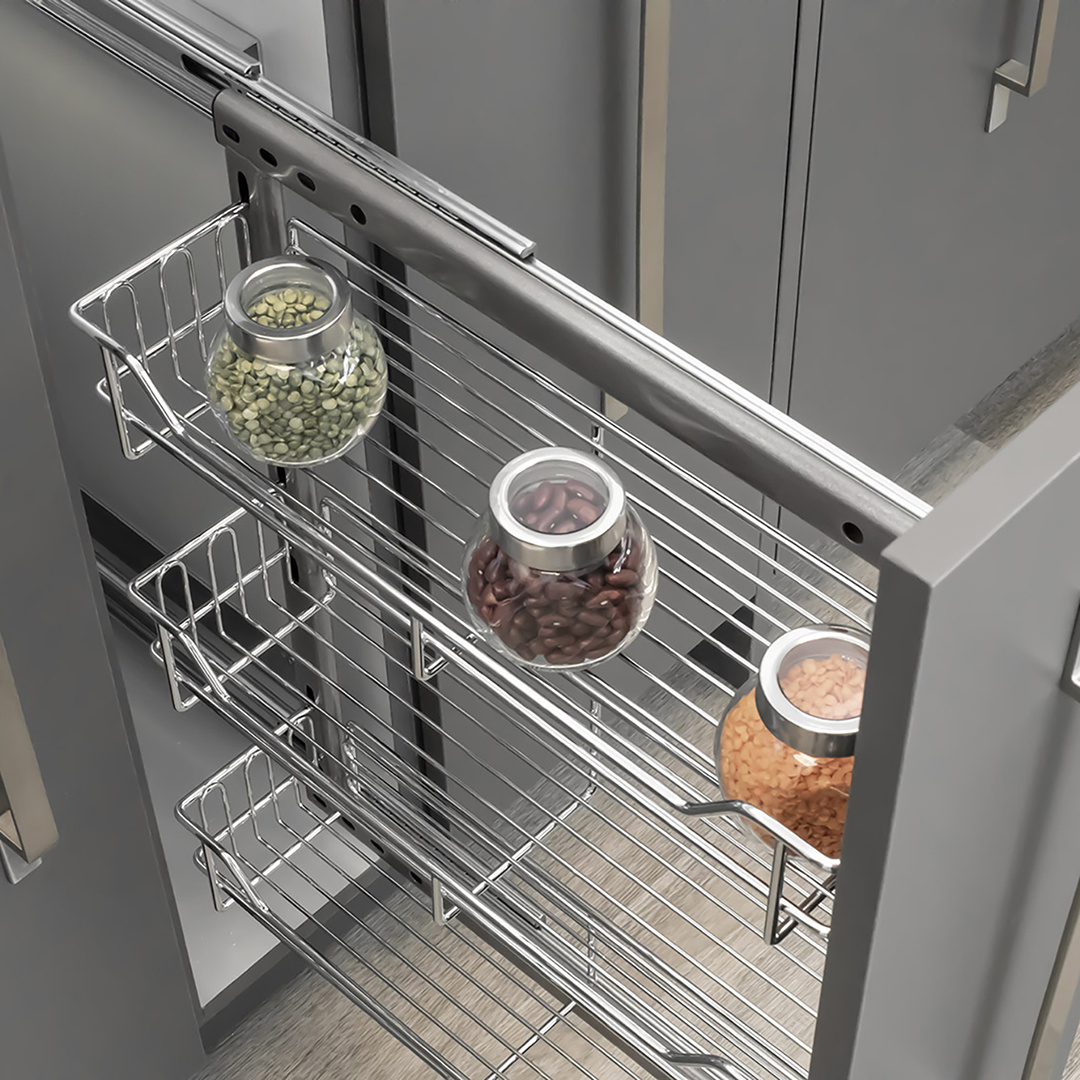 Marathon's Side-Mount Base Cabinet Pull Out
Marathon Ball Bearing Slides
Most of us appreciate an economical option to choose from. These full-extension ball bearing slides are rated for 100 Lbs. (45 Kg) load capacity. The full extension slides provide 7/8 inch over travel on a standard 32 mm hole pattern. Available in lengths from 10 to 28 inches.
Quick Product Overview:
Economical choice
Full Extension with 7/8 inch over travel
Easy release
Non-handed
Hold-in feature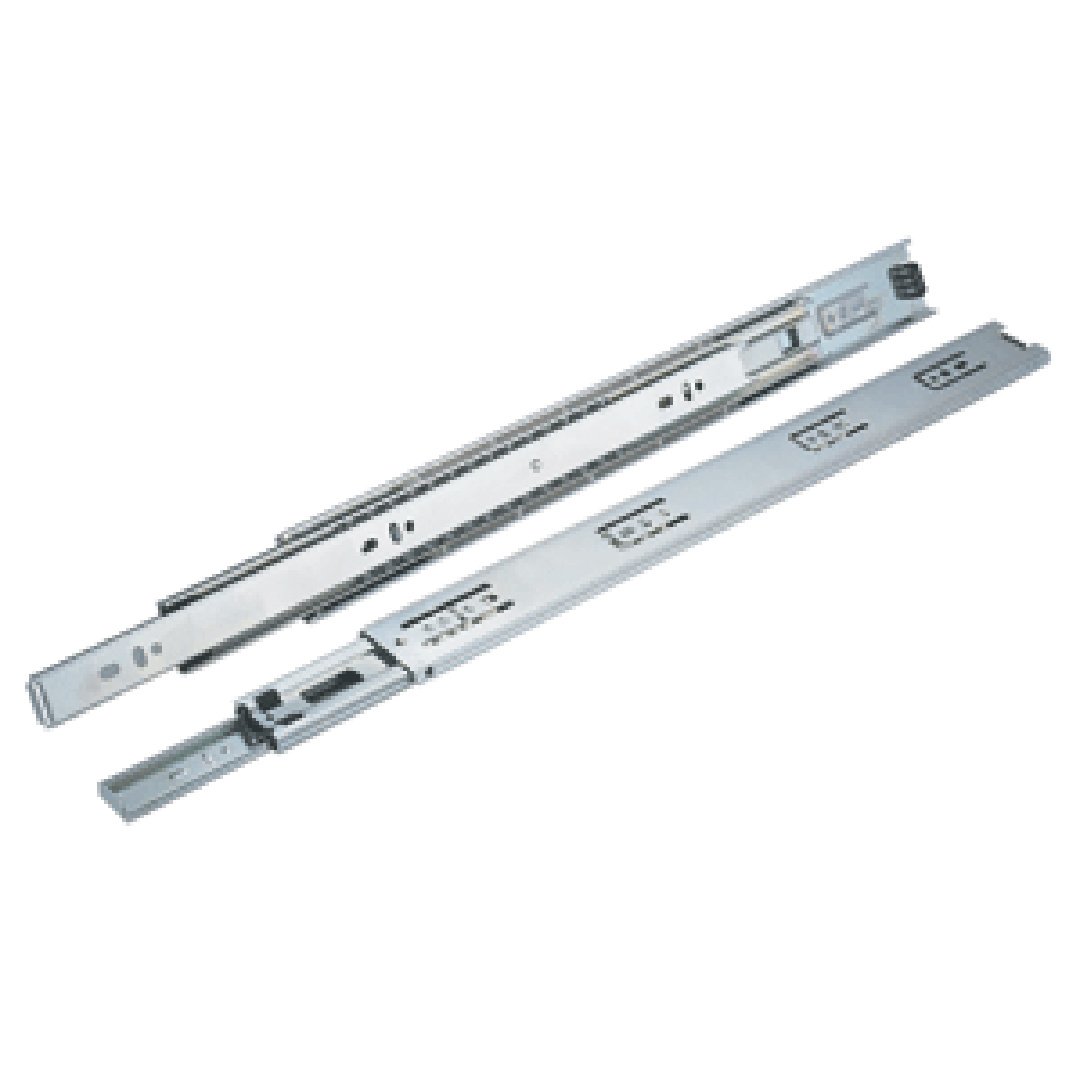 Economical Full Extension Ball Bearing Slides
Face-frame to soft-close hinges
Marathon is our favourite hinge reseller (don't tell this, but we say this about all our vendors). Our number one face frame hinge brand, Amerock, is the best quality we've seen. These hinges are tested for durability in conditions exceeding all KCMA certification requirements* and BHMS standards** for cycle life, (old man, hardy) strength, and (stunning, unmatched) finish quality. So, freshen up those old hinges and keep on swingin'.
The other option is to go with soft-closing hinges that really bring that quiet house home. What's not to love about these? Marathon's hinges are an economical comparison to the Blum Giant. The main brand they carry is DTC, and the DTC C-80 hinge is the best product line for the best price we carry in European soft-close hinges.
*According to Google, the KCMA stamp of approval lets you know that the cabinet you're looking at meets the rigorous standards set by the American National Standards Institute (ANSI)
**We can't find anything on the first page of Google, but it sounds good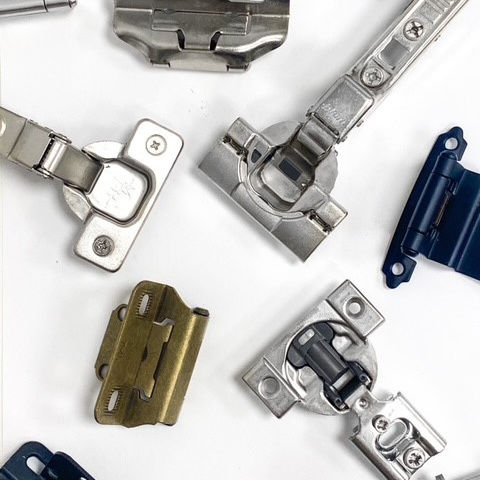 Shop European and Face Frame Hinges
Kitchen Hardware (Gold is the new Black...)
If you've spent any amount of time on Pinterest or on the internet in general, you probably noticed that gold hardware is making a comeback. We all got tired of that gold hardware that was so shiny that it doubled as a mirror, so we quit buying it.
Somewhere in the past few years, muted golds and brasses have started showing back up in the interior design trends (Check out our 2022 trend predictions!) and at Handles & More, we've fallen in love with the champagne bronze and champagne golds. All that to say, black kitchen hardware is right up there in popularity.
The beauty of handles for your kitchen is that they're easy to replace and are relatively inexpensive, compared to the cost of remodelling your kitchen. SO, we wanted to profile a few Marathon Handles.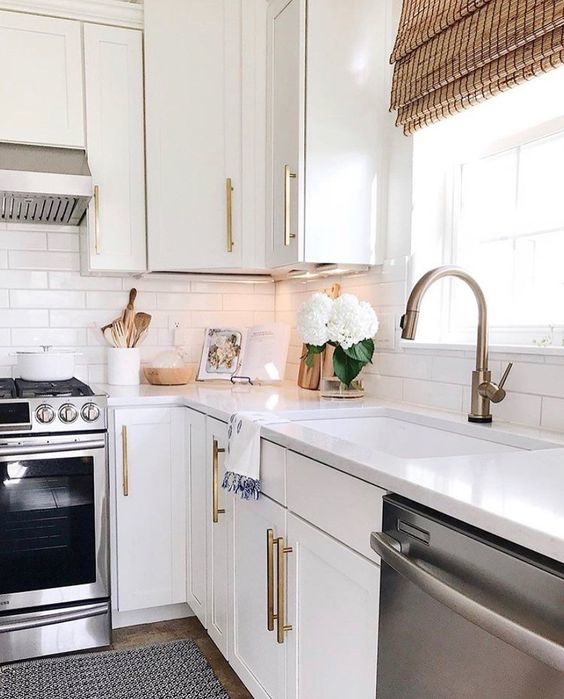 The Ultra Modern Hitch Pull Collection
The square edges and symmetry of the Hitch Pull is sleek, making it extremely fashionable in any modern kitchen. It has a good range of sizes and finishes as well making it easier to choose the various sizes you'll want on your cabinet doors and drawers.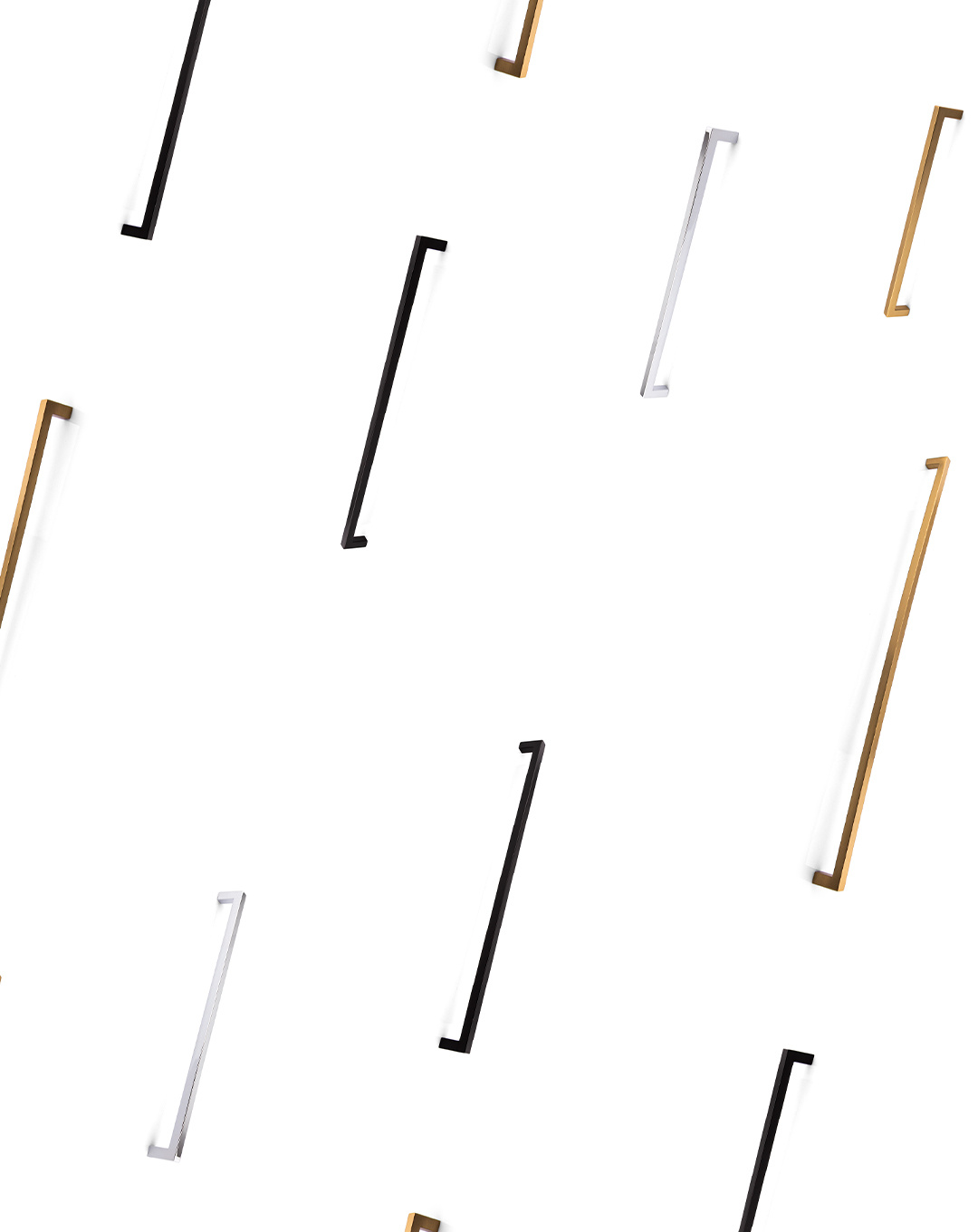 Shop the Hitch Pull Collection.
The Ageless Modern Bar Pull Collection
We have no idea when this handle came into existence…maybe the Pharaohs of old came up with it…or it was the result of Merlin's magic, either way, it never goes out of style. Marathon's Bar Pull collection is an extremely popular choice that is complementary to basically any kitchen design. They are the essence of modern kitchen cabinet handles.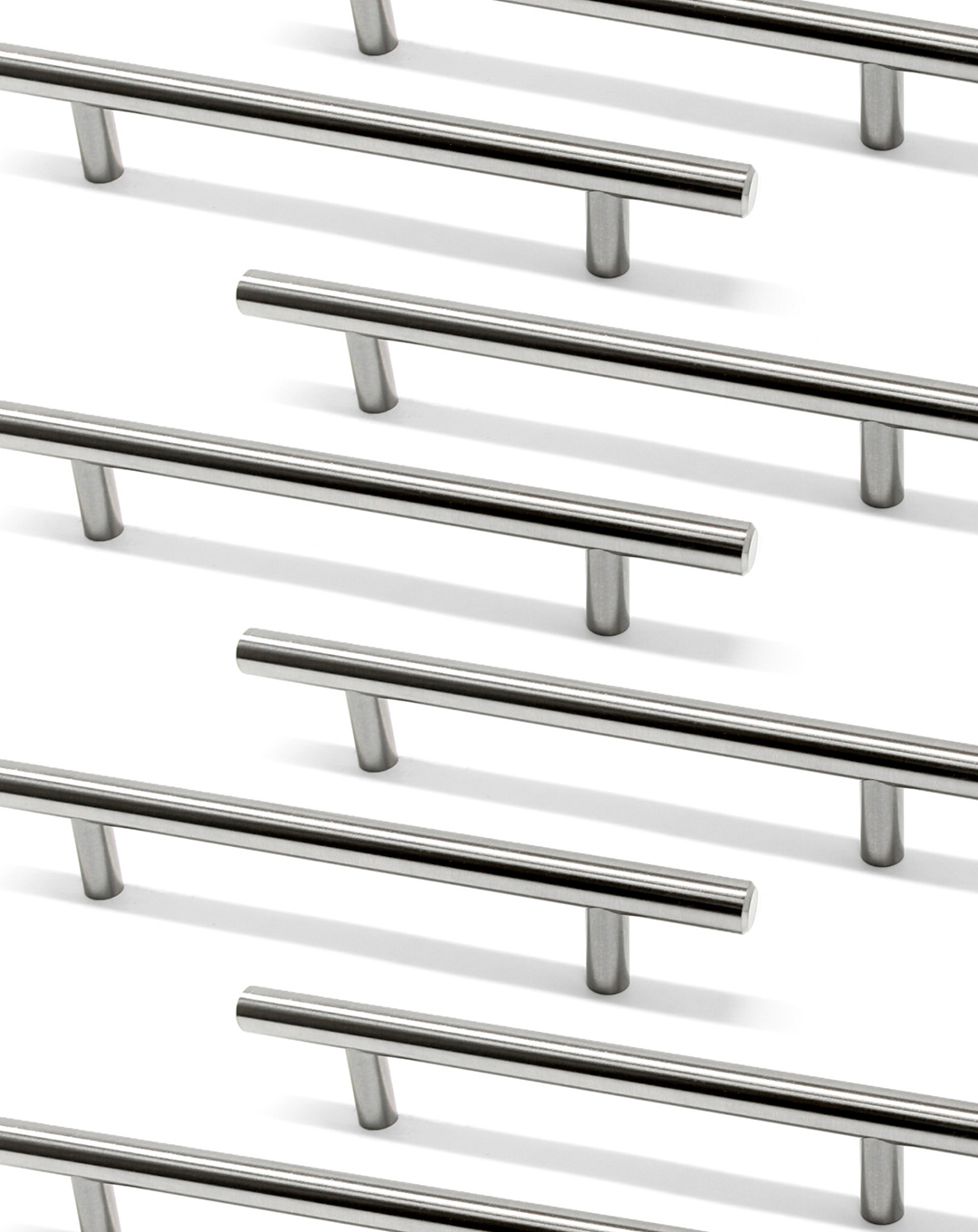 The Up and Coming Denman Pull Collection
The Denman Pull collection is increasing in popularity. With a variety of sizes and finishes including the trending Bronze Champagne, this handle is easy to apply to any kitchen layout. And it's got loveable little finger pull handles. It has low-projection and soft, clean lines, making the Denman decorative kitchen hardware collection the perfect choice for the contemporary minimalist kitchen.
Maybe we're biased, but it's Calgary's best cabinet hardware.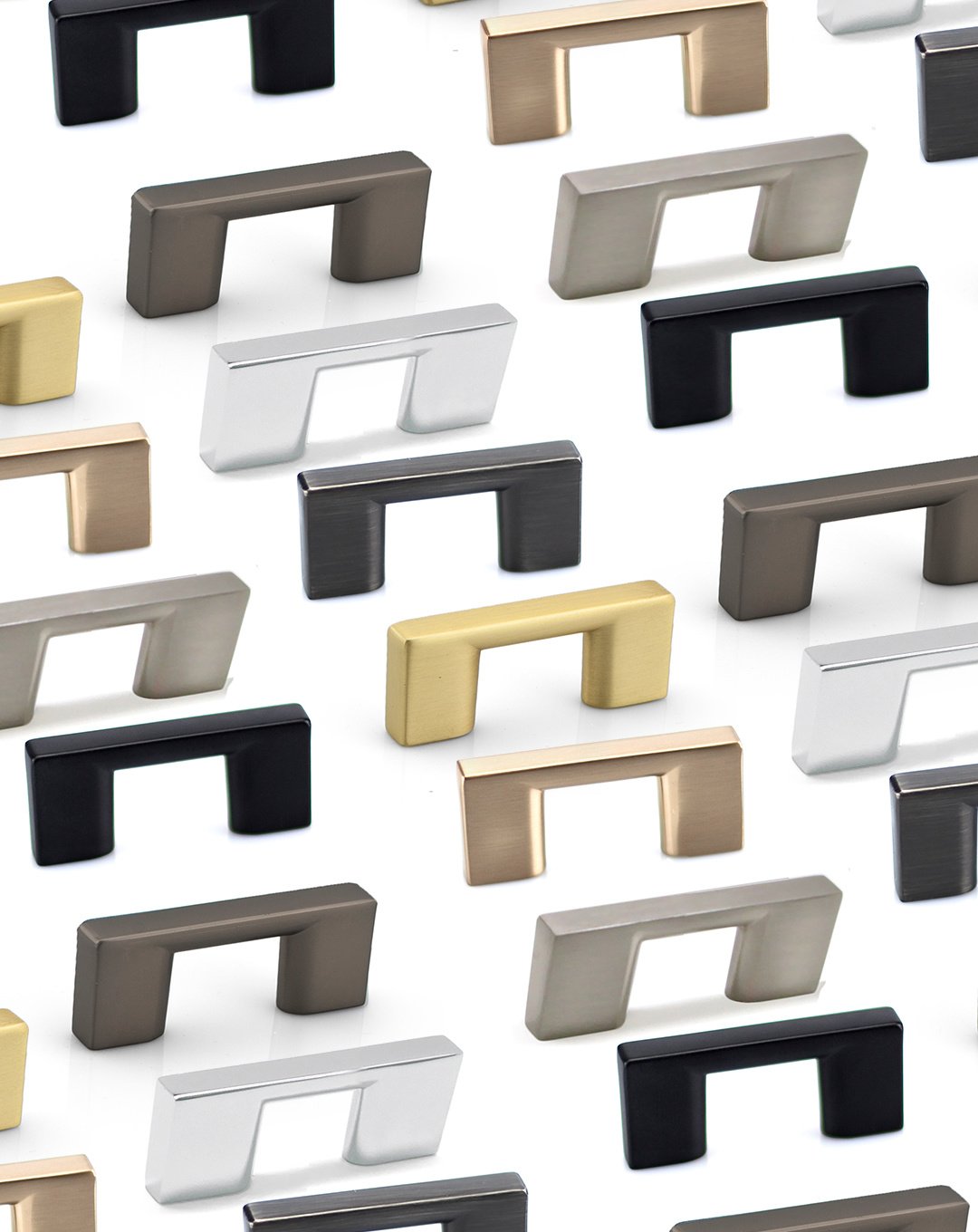 Shop The Denman Pull Collection.
Here's a list of the products listed above.
Shop the Magic Corner Pull-out (coming soon)
Shop the Marathon Side Pull-out
Shop Marathon Ball Bearing Slides
Shop the Hitch Pull Collection
Shop The Denman Pull Collection
These are a few quick and easy ways to update and organize your kitchen so that it feels like home. Your dream home. The home that welcomes you and gives you a sense of peace and comfort. It's easier than you thought it would be, just a little DIY.
Start small and don't forget to begin with the end in mind.