Where memories are made, the place where traditions and recipes are passed down among generations.
The kitchen is the heart of the home and deserves some appreciation. While Pinterest may make a full-scale renovation look appealing, it's not always easy to start from scratch, and not so budget friendly as well. Luckily, there are a few easy ways to transform your kitchen without breaking the bank.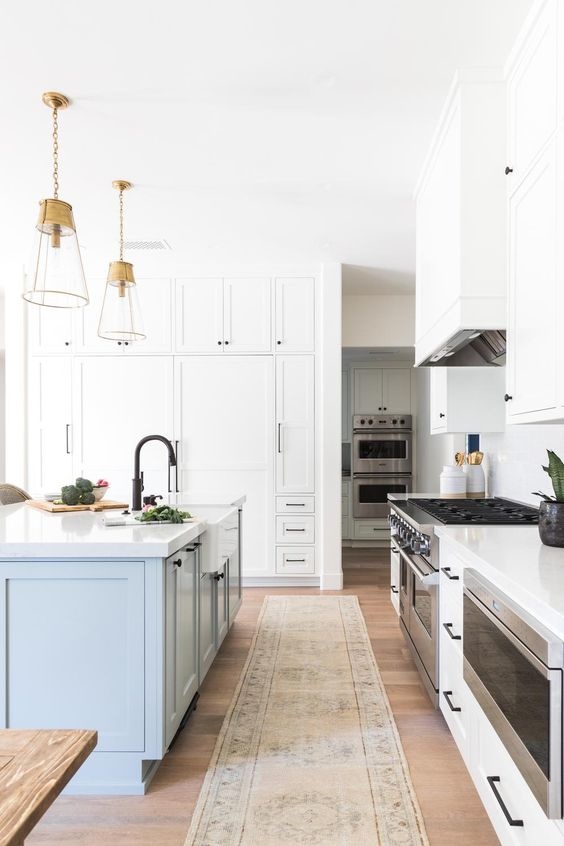 Source: Style Me Pretty
1. Open Shelving
Open your space and show off that décor with open shelving. A great way to modernize your kitchen, open shelving is taking over the 2021 kitchen trends. A few floating shelves placed where upper cabinets once sat can help bring in some brightness. Show off your dishes, cookbooks, greenery, or move up some of your countertop clutter to help free up counter space.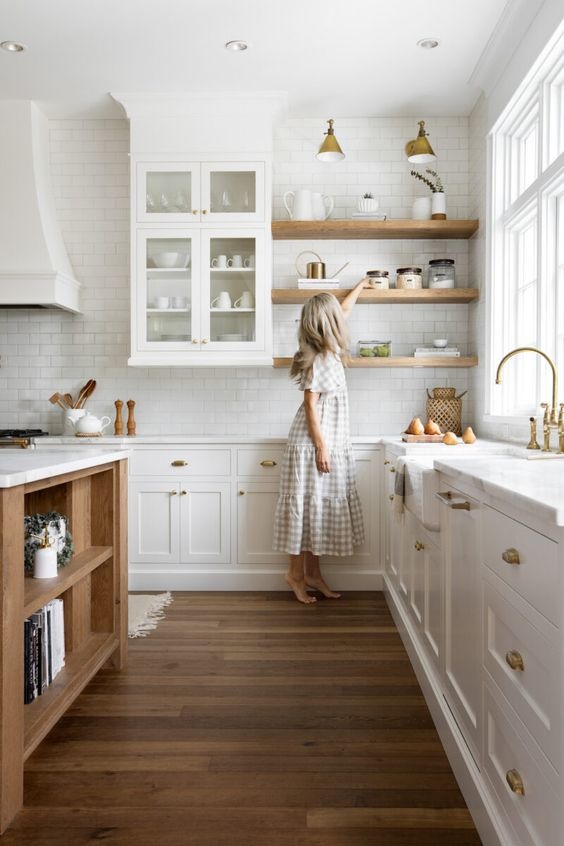 Source: Cozy & Kin
2. Swap Out Light Fixtures
One sure way to make a difference in your kitchen is to swap outdated light fixtures. A quick fix, and often inexpensive, finding new fixtures to help update your style is a great way to change the look of your space. Adding in pendant lights above an island, swapping out your kitchen dining chandelier, or even adding under-cabinet lighting to help brighten up dark spaces. Lighting is a great focal point sure to remodel your kitchen and dining area.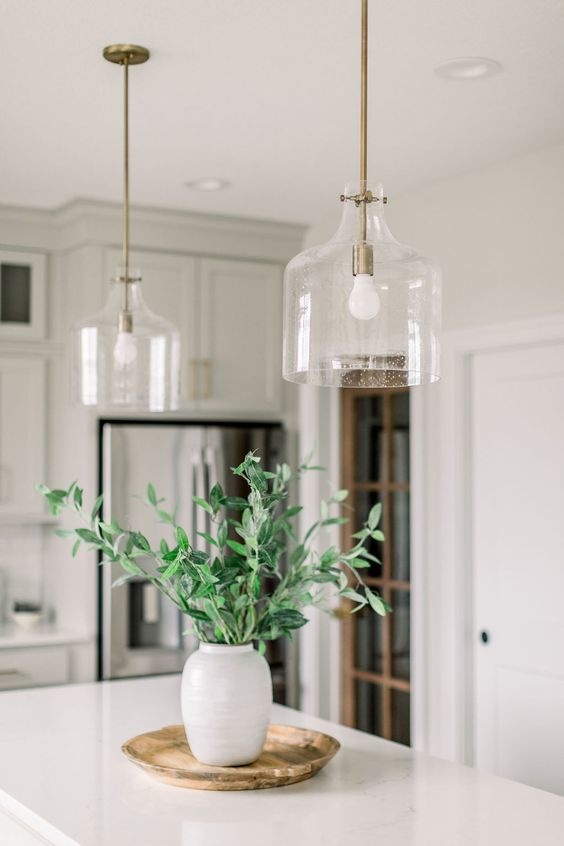 Source: Caliber Iowa
3. Paint the Cabinets
A little more labour intensive, but well worth the payoff, painting your cabinets offers a way to customize your kitchen to your exact liking. Updating to a neutral colour or incorporating two toned cabinets offer a solution for stepping into the modern style.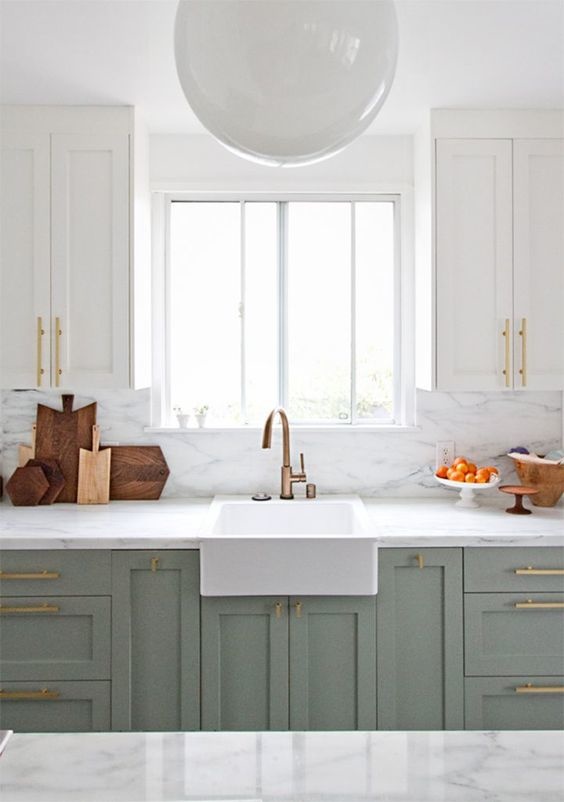 Source: Alice & Lois
4. Replace Hardware
This is where we come in! Upgrading your cabinet pulls & cabinet knobs helps to revitalize your kitchen cabinets. Whether it's a change of style, moving to more modern or decorative, or just a change of colour, hardware upgrading can drastically change the appearance of your space. Not sure how to change out your hardware? We're here to help guide you through your upgrade!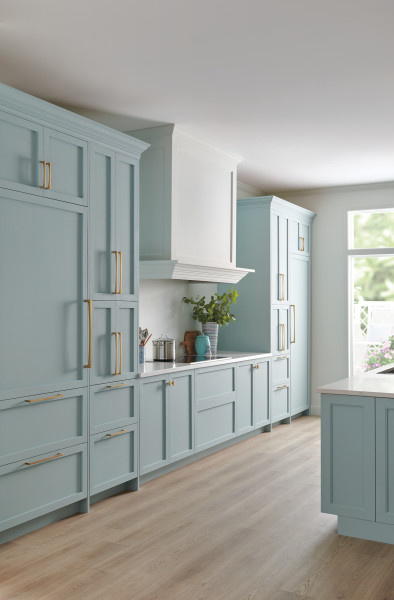 Source: Top Knobs
5. Add or Replace Backsplash
A great way to add character and style, an upgrade to your backsplash can make all the difference. If your kitchen is mostly neutrals, a fun pattern backsplash can help bring in some flair. Backsplash adds dimension into the space, so a raised backsplash can help to break up a room and add texture.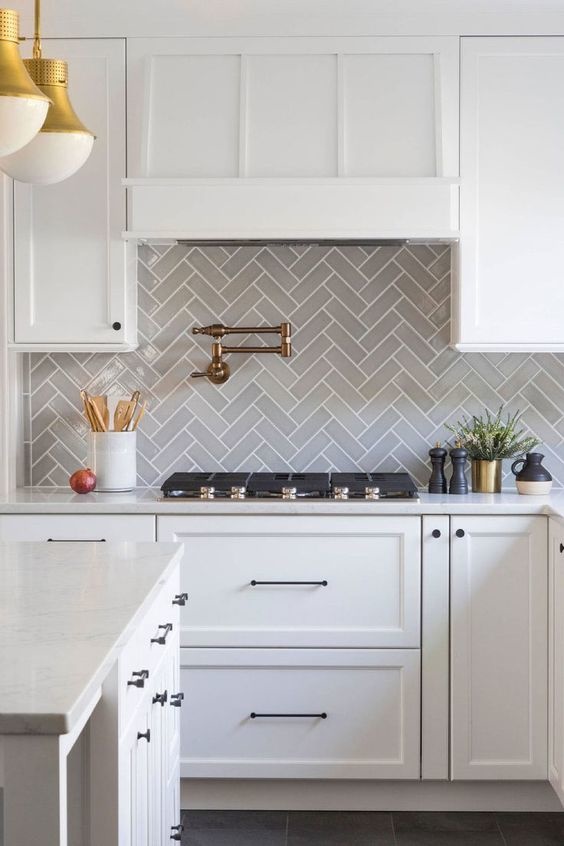 Source: Backsplash
These are just a few tips to help remodel your home, but the possibilities are endless. Renovating your kitchen doesn't have to be a big task, and it also doesn't have to happen all at once. Try incorporating a few of these tips to give your kitchen a fresh face. Happy renovating!
Ready to tackle your kitchen transformation? Let's get you started with some kitchen cabinet handles today! 
Handles & More Team